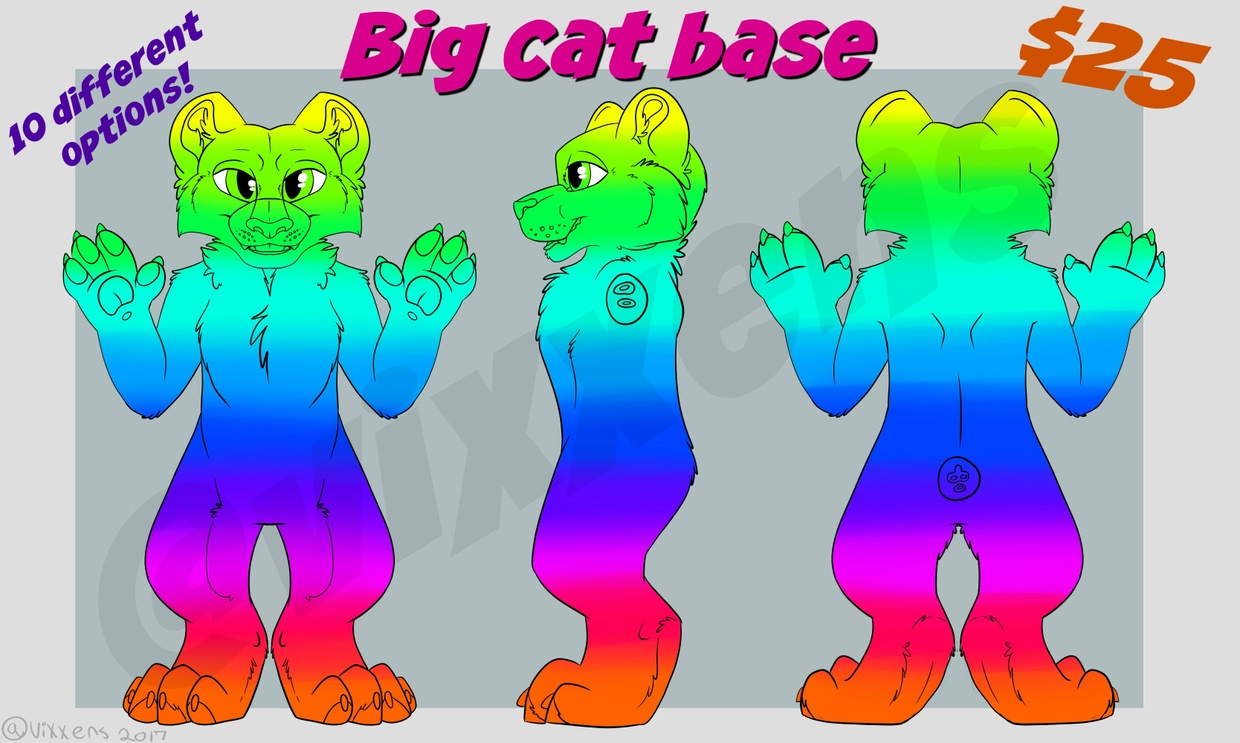 big cat base (sai file)
here we have a brand new big cat base
it comes with 10 different options to customize your character
-lion parts
-bob cat parts
-poofy feline tail for other big cats
-feminine eyes
-pearcings
-small medium and large hair styles
rules
- Do not give this base away this is for your use only once bought
- please do no remove the watermark at the bottom. credit is always required.
- you may take refrence sheet commissions or sell adopts using this base
- It can also be used for personal use or gifts to friends (you color their character using this base)
my fa page 
http://www.furaffinity.net/user/vixxens/
You'll get a 6.0MB .SAI file.
More products from vixxens