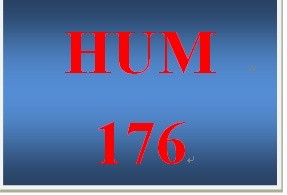 HUM 176 Week 7 Part 2 News Media Credibility
HUM 176 Entire Course Link 
https://uopcourses.com/category/hum-176/
HUM 176 Week 7 Part 2: News Media Credibility
Choose
 one of the following options:
Option 1: Toolwire® Learnscape Credibility and Impact


Access the Toolwire® Learnscape: Credibility and Impact: Exploring the Internet and Politics through the link.


Complete the Learnscape Activities.


Complete the Toolwire® Learnscape Assessment Part A and Part B.


Write a 250-word response to the following question:




Do information media have social responsibility? If yes, in what ways? If no, why not?


Submit 
your assignment through the Assignment Files tab.
Option 2: Journalist E-mail


Imagine you are a rookie news journalist, and you just completed your first major assignment covering a political campaign, including extensive research of websites to provide the political background of your story. Your best friend e-mails you and asks how it went.




Write a 350- to 700-word e-mail to your friend in which you detail the challenges you faced regarding the following:




Your responsibility as a journalist to provide fair, honest, and balanced coverage


How you struggled with whether your story was socially responsible


Assessing the credibility of the political Internet sites you visited for your research (consider Drudge Report, Daily Kos, Politico, Colbert Nation, The Hill, and so forth)


Your awareness of how political news reporting might influence public opinion and American values


Submit 
your assignment through the Assignment Files tab.
You'll get 1 file (16.8KB)