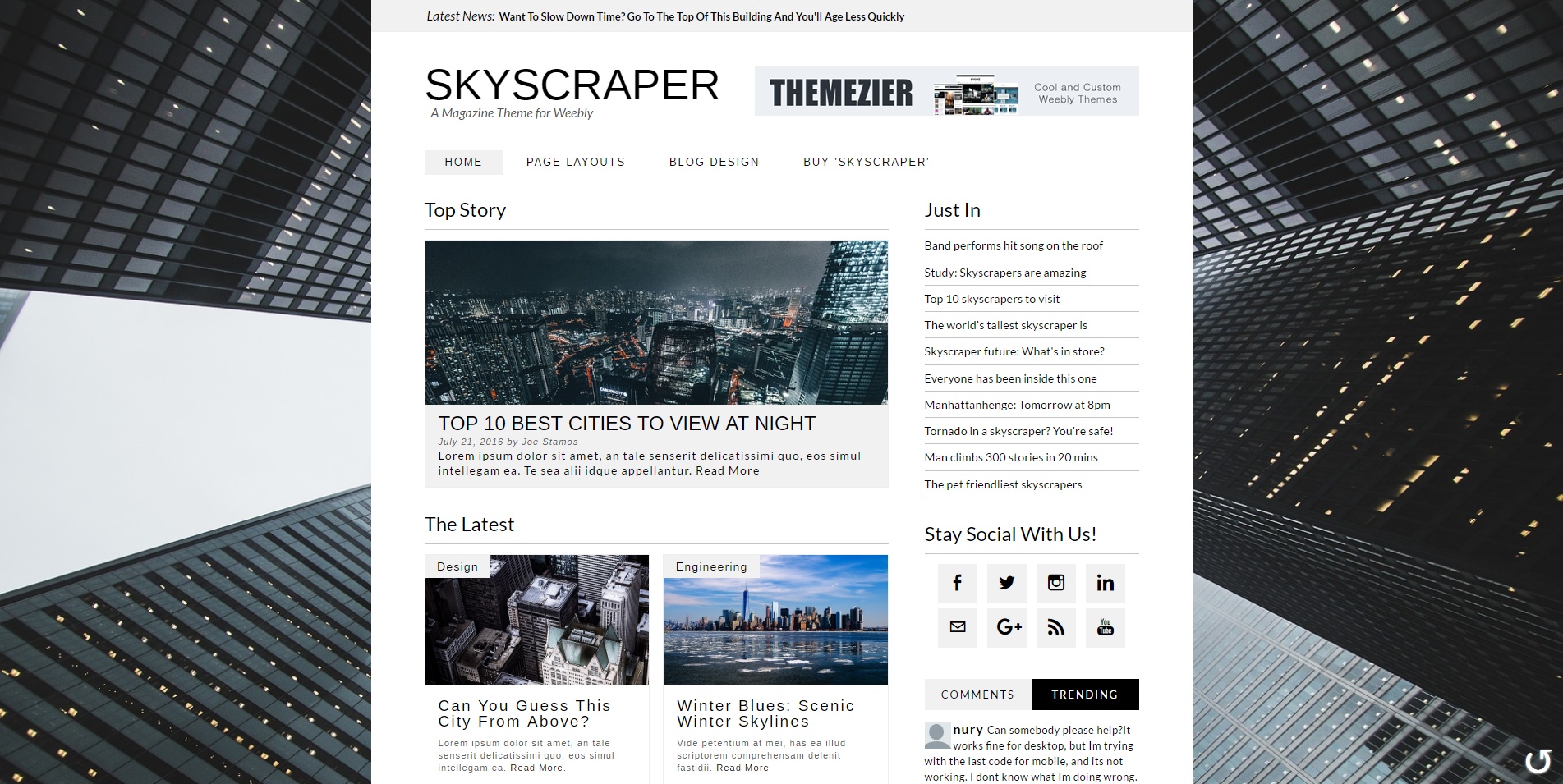 Skyscraper Weebly Theme
Skyscraper is a barrier dismantling blog and magazine theme exclusively for Weebly.

Latest Update (11/16/16):
- The "No Header" page layout has become the "Zine" page layout.
- A new, true "No Header" page layout has been added for drag & drop elements.
- We've also added Weebly 4's new adjustable header in the new "Adjustable" page layout. With this, you'll have a drag & drop banner area, which you can add a background image or solid background color to. You can also choose to make the background image parallax, reveal, or a video background (pro accounts only).
You'll get a 671.8KB .ZIP file.
More products from Weebly Tricks