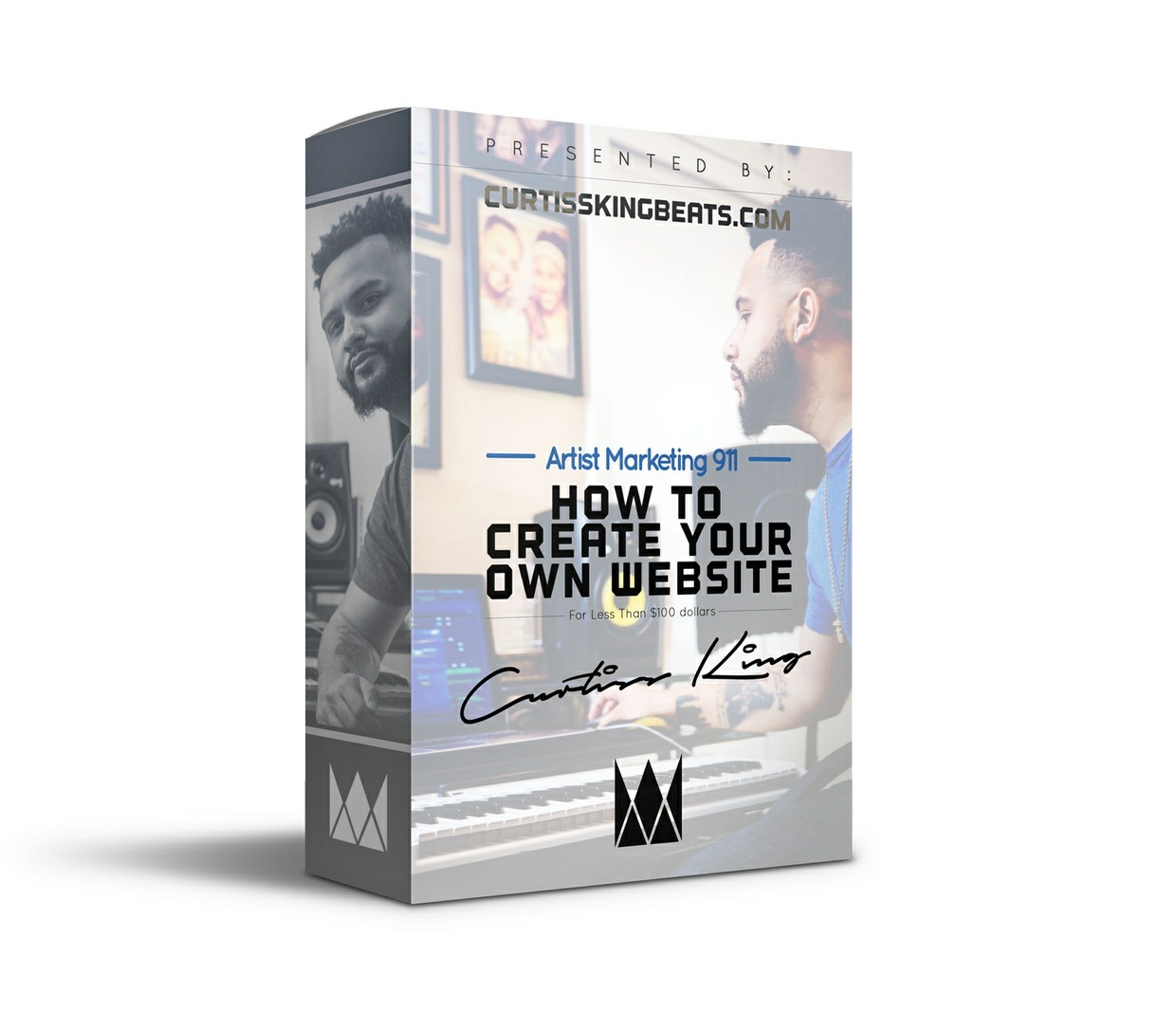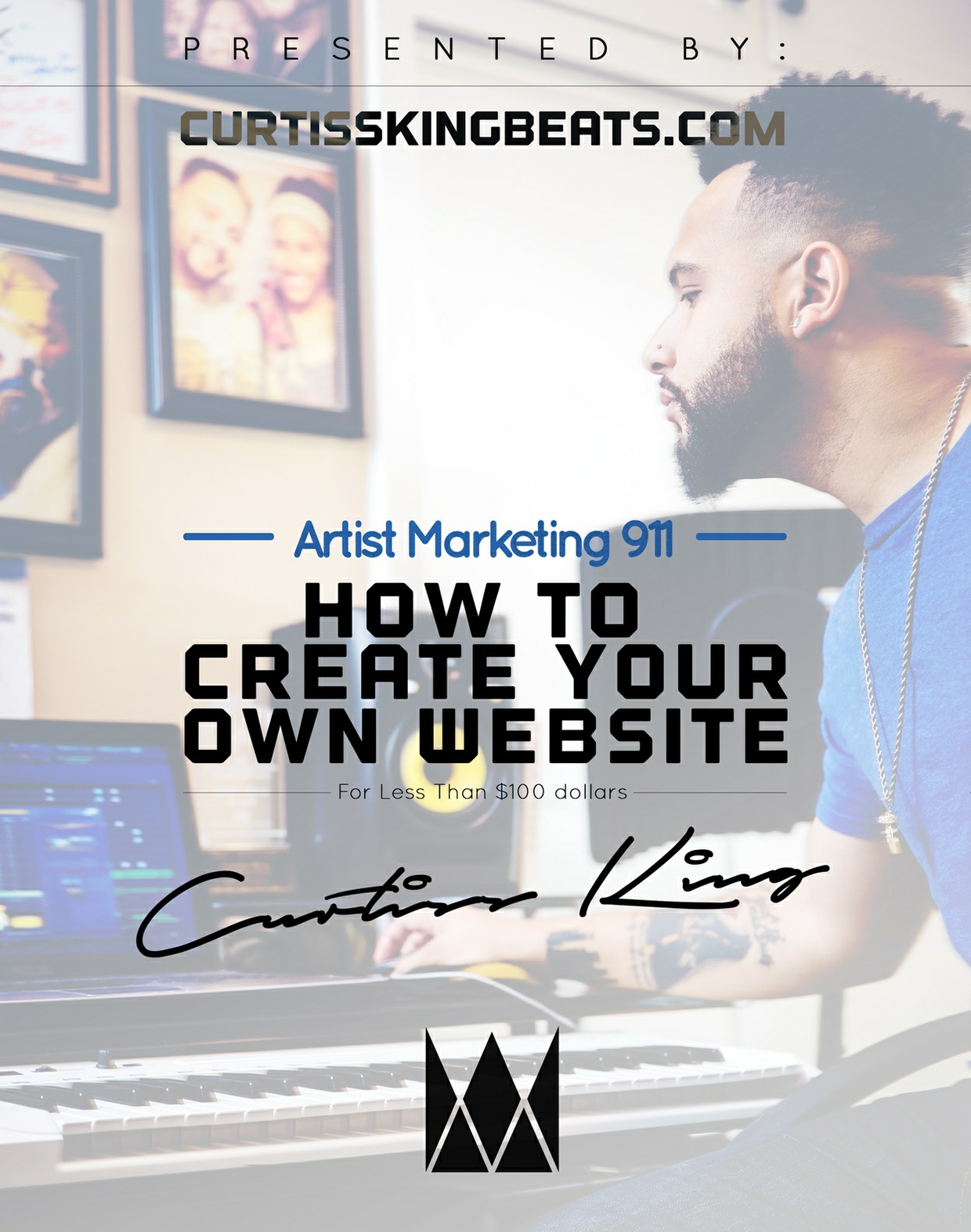 AM911: How To Create Your Own Website | CurtissKingBeats.com
We as musicians know it's important to have our own website. There's a sense of pride I feel when I can point potential fans to a website when they want to hear more of my music. However, for those of us without a website think about how many times you have referred people to your
Twitter @
or your
Soundcloud
account. And it makes sense because most of do spend our online time promoting our music and brands through these social networks,
BUT
I know you remember what happened to
Myspace
. It still hurts me to say that name because I spent so many
years
developing and perfecting my
Myspace
page, and today like many others my page is a graveyard of broken dreams.
The truth is,
NO ONE
can predict what's going to happen to the social networks we use. All we do know is that it is unwise for us to rely on their platforms to host and promote our music.
Nothing
feels better than the independence of
having your own website
with our artist or band name as the official URL. Having your own website makes it easier for fans of your music to become the
investors
of your
dreams
. Having your own website instantly makes you stand out from other artists because it tells people that you are truly serious about your career and that you
value
how you are presented.
However, even knowing what we know most of us still don't take the initiative of creating our own websites. Why? Most times it's due to a lack of funds & or experience. The truth is, quality web developers charge ALOT! And rightfully so! Their knowledge about HTML coding, Flash, and design aesthetics deserves to be paid for. Most developers get paid to spend hours upon hours creating your website from scratch. The average website developer these days can easily charge you anywhere from
$500 - $2000
to develop a professional website for you. Not to mention, most developers have
monthly fees
to update your website monthly even after they complete it! If they do quality work and they are reliable, the money is a great investment.
HOWEVER
, I don't know about you, but when I first started creating music $500 to $2000 was completely out of my immediate budget but that didn't change the FACT that I still
NEEDED
a website. At first I was lost like any of my peers on how exactly to do it, until I did some research of my own.
What if I told you that I have a way for YOU to create your own professional website for less than $100, would you be interested?
What if I told you that YOU could update your own website anytime you wanted for FREE?
What if I told you that YOU could host your own albums, songs, and music videos from your OWN website WITHOUT Soundcloud or Bandcamp?
Well you've come to the right place to answer those questions. With the help of this 2 hour video course, I would like to opportunity to teach you how. In my 4 part lesson plan I will walk you step by step on how to do it ALL!
Here's what I will cover in my 2 hour course on
How To Create Your Own Website
:
Lesson 1:
Claiming your Personal URL and connecting to
Weebly.com
Lesson 2:
Getting Familiar with Weebly
Lesson 3:
Designing your home page     
The importance of matching your fonts & colors to your music
The importance of a "Call Of Action"
How to add an Email Sign Up Box via MailChimp.com
How to properly add a Facebook "Like" or Twitter "Follow" Button

Lesson 4:
Adding Additional Pages, Sub-Domains, & Hosting Your Music
Adding and Creating a Biography Page
Adding and Creating a Contact Page
Adding and Creating a Music Page (Hosting Your Own Albums & Singles)
Adding and Creating a Music Video Page
Adding and Creating a Merchandise Page

---
Curtiss King is a 12 year Independent Hip Hop Recording Artist, Music Producer, Consultant, and Entrepreneur driven by the sole purpose to help the people by providing them value. He has had the opportunity to work with artists such as Kendrick Lamar and corporations such as VANS, MTV, & VH1. Curtiss embodies the "Do It Yourself" mantra, having taught himself how to create and design his own multi-media presentation. From editing his own music videos to designing his own websites and album covers, King has never allowed inexperience to stop him from learning. As a partner with Youtube, Curtiss hosts a weekly music marketing video series (Artist Marketing & Producer Marketing 911) where he shares an incredible amount of advice and inspiration to his fellow musicians.

---
Product Graphic Design by
Branchedoff.com/
You'll get a 3.4GB .ZIP file.
More products from Curtiss King