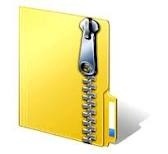 Technical Paper Project
Technical Paper Project: Disseminating Organizational IT Security and Troubleshooting Best 
Practices 


Part 1 
Write a ten to fifteen (10-15) page paper in which you analyze and solve the following issues: 
Imagine you are a senior systems administrator who has recently been given the task to help improve security of your company's IT infrastructure after a series of network security breaches. These breaches included someone accessing the network who was not authorized to do so, and authorized users being asked for their passwords by someone who claimed to work in the IT department. 
You have also been asked to implement IT troubleshooting best practices to help improve the efficiency of solving IT issues that end users frequently experience. Your first task is to ensure secure user accounts since most network security breaches have occurred through social engineering means. 
1. List and discuss two (2) user authentication policies that you can implement to help improve the network's security. 
You have been asked to develop an action plan that you will use to communicate the importance of IT security to all of the company's employees by creating two unique forms of communication material (e.g., detailed email, detailed memo, brochure, electronic presentation, etc.) to help disseminate the security message to company employees. Approach the communication material from the perspective of the core tasks these employees are responsible for. 
2. Create a communication medium that: 
a. Caters to all company employees and these employees' core tasks. 
b. Approaches this from the perspective of security best practices and awareness from the user perspective. 
c. Includes at least four (4) best practice methods. 
d. Includes at least two (2) supplemental graphical renderings of best practice methods through the use of Excel, Visio, MS Project, or one of their equivalents such as Open Project, Dia, and OpenOffice (flowcharts, process diagrams, tables, etc.). Note: The graphically depicted solution is not included in the required page length. 
3. Create a communication medium that: 
a. Caters to technicians who work in the IT department and these employees' core tasks. 
b. Approaches this communication from the perspective of specific technologies the IT technicians can implement to tighten IT security. 
c. Includes at least four (4) different Windows 7 technologies, excluding authentication. 
You need to present IT troubleshooting best practices to junior systems administrators at an IT 
department meeting to ensure departmental efficiency with solving issues. You want to present some of these issues from a case scenario perspective. 
4. Create and describe (3) scenarios where there is an IT problem that requires troubleshooting. 
5. Describe the steps you would take to handle the situation by modeling them after an effective troubleshooting methodology for each scenario you previously created in Question four (4). 
6. Explain the specific IT administration activities required to solve the problems. 
Develop a three to six (3-6) slide PowerPoint presentation in which you: 
8. Illustrate the authentication policies, in which you identified in Part 1 Question 1, by including at least two (2) SmartArt diagrams graphically depicting them. 
9. Describe at least two (2) network security breach scenarios that can be prevented by implementing the authentication policies in which you identified in Part 1 Question 1. 
10. Include PowerPoint speaker notes that will accompany each slide with five to ten (5-10)  sentences and provide more detail about the slide content to be used when presenting this to a group. 

Your assignment must follow these formatting requirements: 
 Be typed, double spaced, using Times New Roman font (size 12), with one-inch margins on all sides; references must follow APA or school-specific format. Check with your professor for any additional instructions.

 
You'll get a 647.1KB .ZIP file.
More products from Number1Tutor