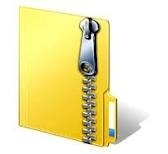 Enter the student's name.
Enter the student's name.
Creat a loop to enter between one and five test scores. Since you do not know exactly how many scores will be entered, a single input variable must be used for the test score input.
A decision statement must be used inside the loop to determine if more test scores will be entered. The decision will be based on a sentinel value. A negative number should be entered if test score entry is done, but less than five test scores have been entered (the decision should be just after the input for the test score. If a negative number (sentinel value) is entered, the loop will end. Make sure not to include any negative numbers in the test average calculation.
The grade weight of the averaged tests has changed. Instead of 50% it is now 65%
After the test score loop, input the final test score. It is now worth 35% of the student's grade.
Once the grade value has been determined, use a series of nested IF (decision) statements to determine the correct letter grade. Store the letter in a variable to be used in the output (letter = "A").
Display the name, the average of the entered tests, the Final test score and a letter grade based on the student's grade
You'll get a 80.0KB .ZIP file.
More products from Number1Tutor