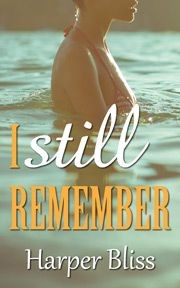 I Still Remember by Harper Bliss
Successful news anchor Elise returns to her hometown after running away from a love she couldn't understand nor act upon twenty years ago. When she bumps into her old best friend Amy, the one she had to get away from, all that was left unspoken bubbles to the surface and they revisit the past in more ways than one.

Warning: This title contains graphic language and f/f sex.

I Still Remember is a 13.000 word lesbian erotica novelette

(Zip file contains .epub , .mobi and .pfd files. Use the .mobi file for your Amazon Kindle, and use the .epub file for your iPad, iPhone, Sony eReader, Nook and other devices. The .pdf file can be read on any computer or device. These files will NOT automatically be sent to your device of choice and you'll have to manually add them.)

VENDOR WILL BE SHOWN AS 'Q.P.S. PROJECTS LIMITED' DURING THE TRANSACTION AND ON YOUR PAYPAL OR CREDIT CARD STATEMENT.
AFTER PAYMENT WITH PAYPAL YOU WILL BE TAKEN TO A SECURE DIRECT DOWNLOAD LINK.
You'll get 1 file (1018.0KB)
More products from Ladylit Publishing