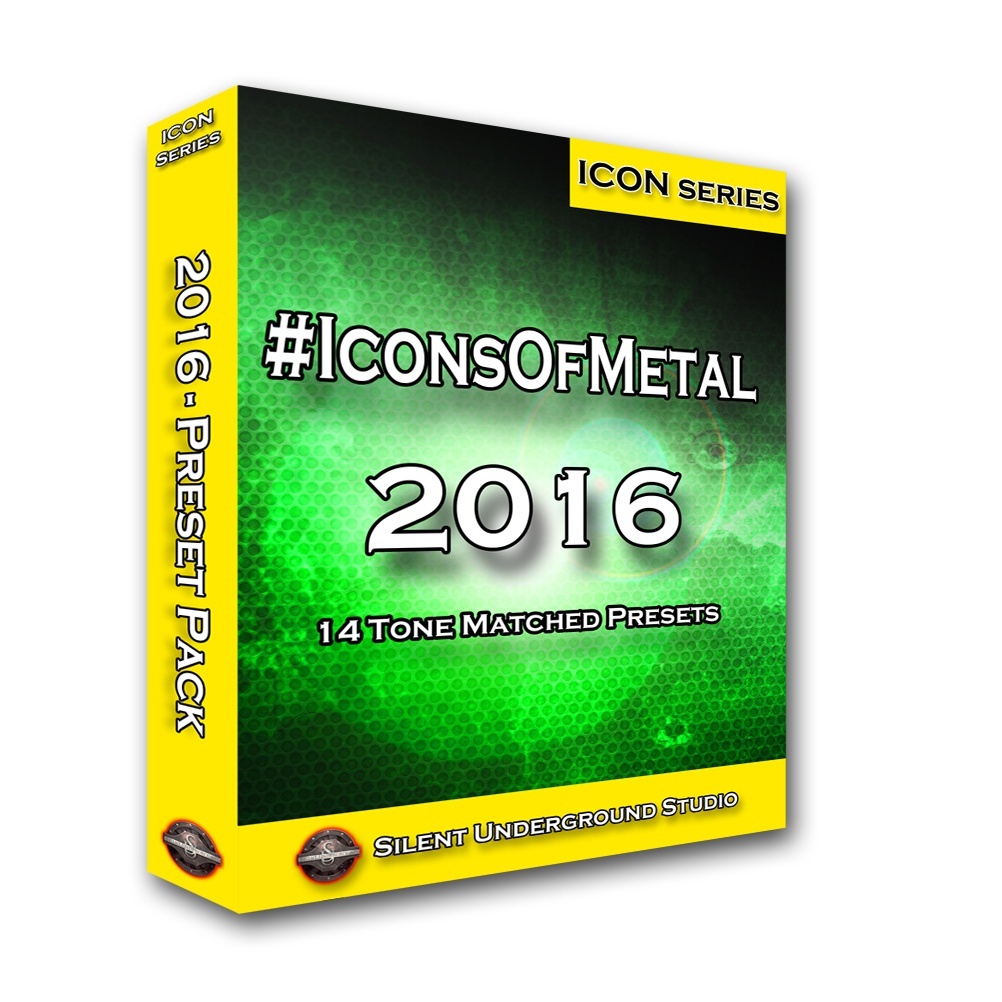 ICONS Of Metal 2016 (FAS)
ICONs of Metal - 2016

Tone Matched Presets of 14 iconic metal albums released in 2016 !!

Setup - Direct Recording / Straight to PA / FRFR
Firmware - Q4 (and higher)
Models - AXE FX II, AXE FX II XL, AXE FX II XL+ and AX8

What You Get:

Presets AND Cabinet IRs:

Megadeth - Dystopia
Metallica Hardwired To Self Destruct
Dream Theater - The Astonishing
Killswitch engage - Incarnate
Anthrax - For All Kings
Korn - Serenity Of Suffering
Testament - Brotherhood Of The Snake
The Agonist - FIVE
Devildriver - Trust No One
Whitechaple - Mark Of the Blade
Gojira - Magma
Prong - X
Hatebreed - Concrete Confession
Aborted - Retrogore


Disclaimer: Please first know HOW to use your hardware / software BEFORE purchasing our products. They are made to work in any standard AXE FX II and AX8 setup without the need for additional external processing. No refunds are given on digital products.
You'll get 1 file (1.4MB)
More products from Silent Underground Studio