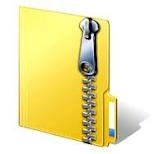 Fitness field day
1) Design a "fitness field day" event and request permission from your mentor teachers to implement it during your practicum/field experience. For the PK level, it should be half an hour in length; for the K-3 level, it should be one hour. 2) Include 3-5 fitness activities that are appropriate for each age level, aligned to fitness standards for early childhood, and that can be completed in the allotted time frame. 3) Create a flyer that will communicate with parents the event that has been planned. Be sure to address time, place, and all other pertinent facts parents will need to know if they are able to attend the event. 4) Upon completion of the events, have a discussion with your mentor teachers and write a 500-word synopsis of the activities with standards alignment, parental involvement and feedback, your observations regarding the children's participation, and a reflection on improvements you might make in the activities based on feedback. Attach your flyer. 5) GCU style is not required, but solid academic writing is expected. 6) This assignment uses a grading rubric that can be viewed at the assignment's drop box. Instructors will be using the rubric to grade the assignment; therefore, students should
review the rubric prior to beginning the assignment to become familiar with the assignment criteria and expectations for successful completion of the assignment.

 
You'll get a 358.4KB .ZIP file.
More products from Number1Tutor