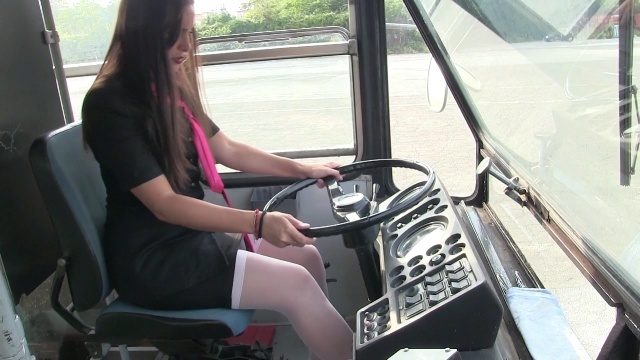 333 : Miss Iris driver of an old Fiat Bus
Miss Iris has found a new job !!

She realized that being a tour guide was not so interesting and exciting then driving bus, so ... she made some practice and now .. she's the official driver of an old yellow Fiat Bus !!

Jump on board, enjoy the ride ... and admire her beautiful legs and feet pumping and teasing these big pedals !
You'll get a 1.1GB .MP4 file.