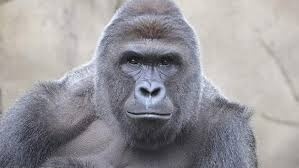 Harambe Client
(ONCE BUYING MY CLIENT YOU ACCEPT THE THERMS, TEMPORARY %33 OFF WINTER SALE)Website:
harambeclient.weebly.com
Features:


Autoclicker


AimAssist


Reach


Friends


Velocity


W-Tap


Only-Swords


Q&A:
1. Does it bypass cheatsmasher?
- Yes, %100
2. Have you tested this client on HCTeams, Kohi, and Badlion?
- Yes, It's %100 undetectable and bypasses the latest anti-cheats!
3. Has anyone been caught using this client?
- No. All evidence of you using this client is deleted from your computer when you click the Self Destruct button. Your Minecraft client also stays open. You can delete the files while ur running the client too!
4. Does there come updates?
- Yes
5. How can I buy this client?
- Add the Skype account (buyharambe) or visit the website:
6. Can I share this ghost client with my friends?
- Technically, you are able to share the .jar file with your friends, however, they will not be able to use it because their MAC Address, UUID, and other information are not whitelisted.
7. What version is this ghost client for?
- 1.7.10 forge
8. Can I bind hacks to keys?
- Yes, you can select it in a list.
You'll get 1 file (3.9MB)