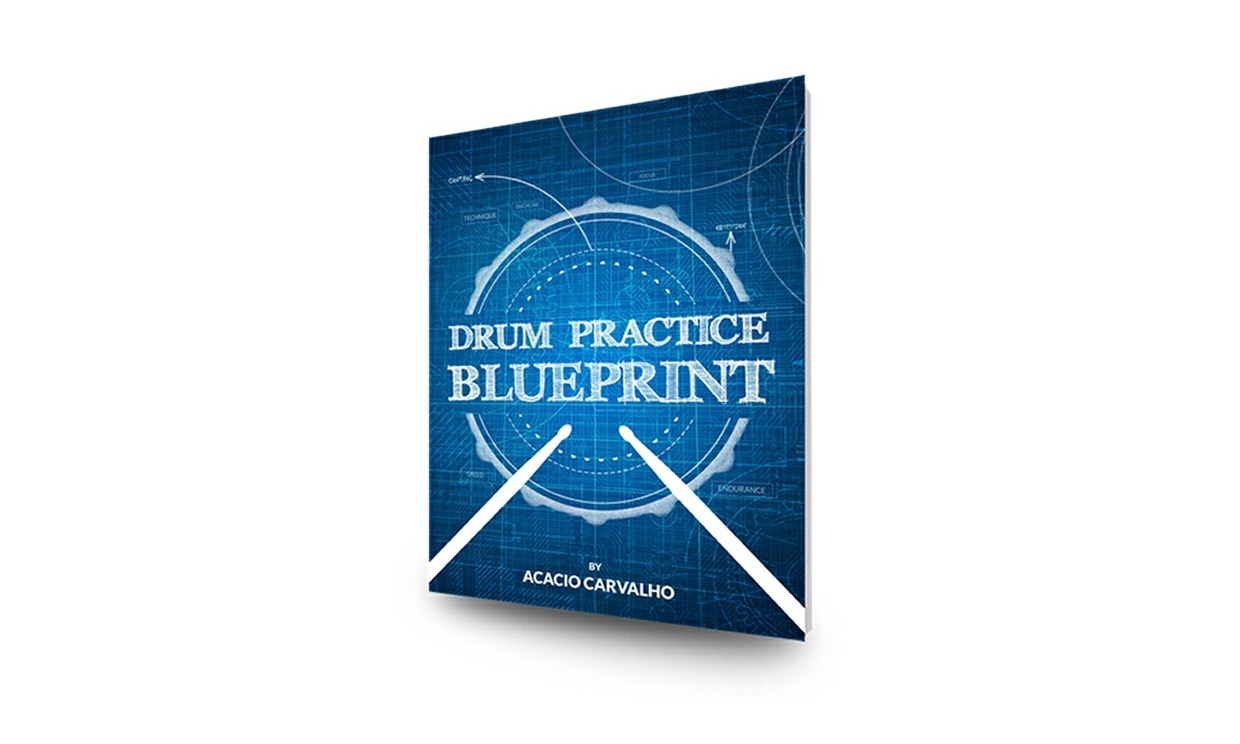 Drum Practice Blueprint
Imagine being able to show up for a recording session, or a show, feeling entirely prepared to perform, filled with confidence, knowing that your homework has prepared you for it. This guide can help you get to that level.

"Drum Practice Blueprint" is a lot more than a collection of exercises for drummers. It is a complete guide to efficient practicing. The concepts described in the book can be applied to drumming, as well as any other activity that requires a lot of practice and discipline to master. You deserve to look at yourself and be proud of what you have built. This is where you start.

Over 150 Exercises
A wide range of exercises to help you improve essential aspects of your drumming, such as coordination, control, independence, and technique.

Practice Strategy
A detailed, step-by-step guide on how to structure your practice sessions in order to maximize results.

Scientific Approach
An in-depth look at the most effective learning methods, and how to use them to improve your drumming.
You'll get a 3.0MB .PDF file.