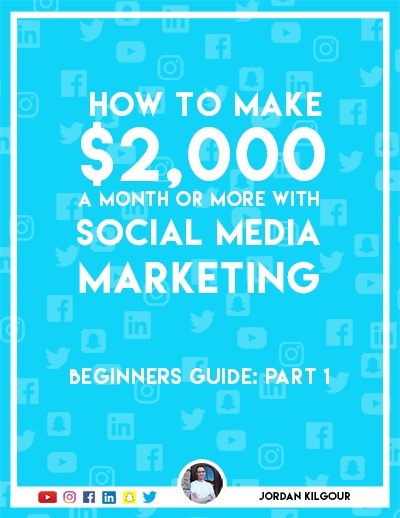 How to make $2,000 a Month or More with Social Media Marketing [Part 1]
I have put together a special guide that will teach you exactly what you need to do to start your own social media business and how to land  your first paying client.These strategies that I will share with you are what I have used to build my own business and finally quit my full-time job!   What's Inside? You will learn how to set up your business, brand yourself, learn simple ways to seek out client's, strategies to close the deal and many other important tactics!   - You don't need any prior experience
- You will learn every part of the process Step-by-Step
- Exclusive Bonus Included to Help You Land Your First Client in 30 Days!   - Learn From Some Powerful Pitch Examples You Can Use   - Learn What the Best Niches Are


- Learn how to Create a Powerful Presentation    Don't wait any longer! Social Media Marketing has changed my life and it will yours too! I will see you on the other side!
You'll get a 280.9KB .PDF file.
More products from Jordan's Entrepreneur Shop