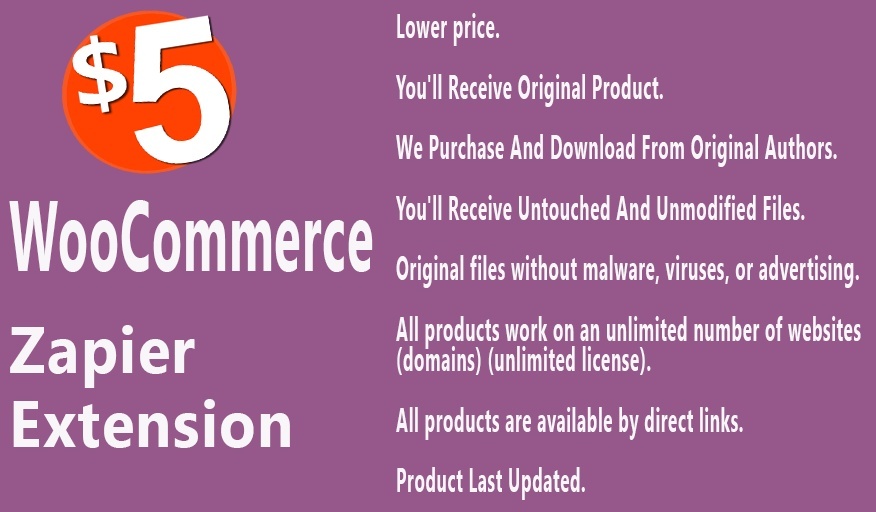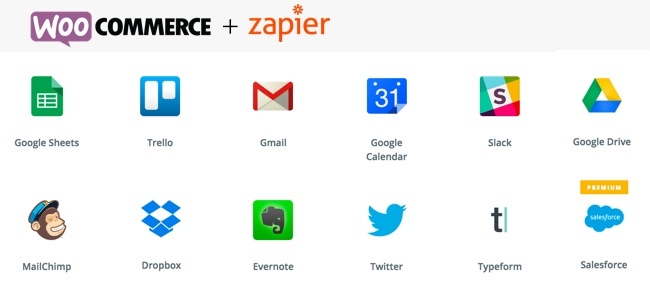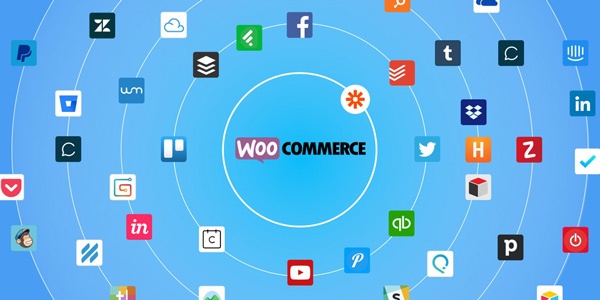 WooCommerce Zapier Extension
WooCommerce Zapier 1.7.1 Extension
---
WooCommerce Zapier Extension Version : 1.7.1WooCommerce Zapier is a WooCommerce Extensions being developed by Woothemes. WooCommerce Zapier allows you to integrate your store with 1000+ web services such as Google Drive, Dropbox, Zendesk, MailChimp, Campaign Monitor, FreshBooks & more.
---
Exactly the same! This is the EXACT same plugin (Version 1.7.1) being distributed by WooCommerce.com
---
WooCommerce Zapier Extension Why You Need It

Save time and hassle by automatically sending WooCommerce order, customer and subscription data to 1000+ cloud services.WooCommerce Zapier Features:Uses changes in WooCommerce order and customer data as triggers for Zapier automationsSupports all WooCommerce currencies, shipping methods and payment gatewaysSecure: your WooCommerce data is always sent to Zapier over an encrypted connectionRobust: data is sent to Zapier asynchronously, with automatic retry mechanisms built inAdjustable: zap notifications can be filtered to specific users, groups or teamsFull support for simple and variable productsSupports lookups of specific data in select integrations, with more on the waySupports WooCommerce Checkout Field Editor, allowing you to use your custom WooCommerce checkout fields in your zapsSupports Sequential Order Numbers ProIncludes WordPress filters so that other WordPress plugins can override or customize the WooCommerce data that is sent to Zapier
---
Buy Now============================================You'll get a download link immediately after purchase============================================Lower price.You'll Receive Original Product.We Purchase And Download From Original Authors.You'll Receive Untouched And Unmodified Files.Original files without malware, viruses, or advertising.All products work on an unlimited number of websites (domains) (unlimited license).All products are available by direct links.Product Last Updated.Download WooCommerce Zapier.You'll receive the exact .zip file you would download from the original author. If you buy from here, you can save your money up to 99% and 100% virus free.Viewhttps://woocommerce.com/products/woocommerce-zapier/
You'll get a 51.0KB .ZIP file.
More products from WooCommerce Plugins Extensions