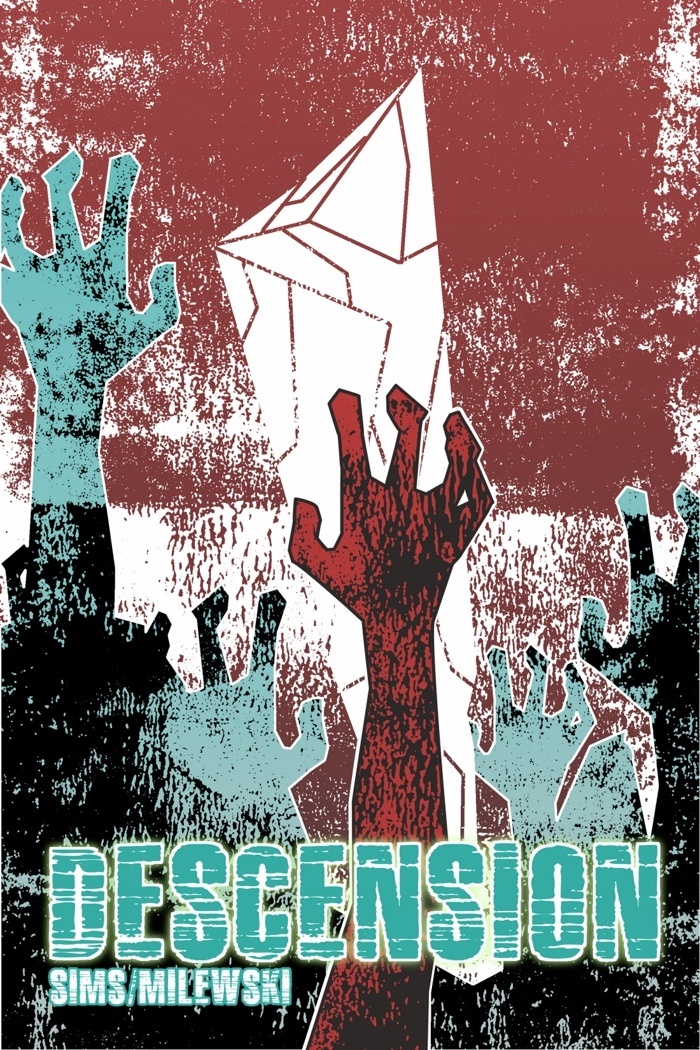 Descension #1
A sci-fi journey through the heart of the unknown and into the mouth of madness. Part 1 of a 3 part full colored series (25 pages).
When the crew of the Darwyn arrives on an asteroid for a routine mission, they soon discover a mysterious secret hidden away in the blackness of space.
An ancient relic, with it's power and worth unknown, entrances the crew with thoughts of fame and fortune.
They are quickly lead down a path into the macabre and complete insanity.
WELCOME TO DESCENSION!

Descension
was successfully backed on
Kickstarter
early this summer, and we would like to offer a digital copy to anyone who missed out.
https://www.kickstarter.com/projects/301156870/descension-1?
PLEASE NOTE:  All funds will be put to production of Descension #2.  Release date is projected to be March next year.  All who purchase a copy of the book will be thanked by name in the printing of the next issue.
An
Original Soundtrack
was created by
Noctilucant
and can be found at the link below.  It is the perfect companion to the ultimate horror experience.
https://noctilucant.bandcamp.com/album/descension-original-soundtrack
Thank You for Your Support!
You'll get a 157.0MB .PDF file.
More products from bitchfistcomics.com