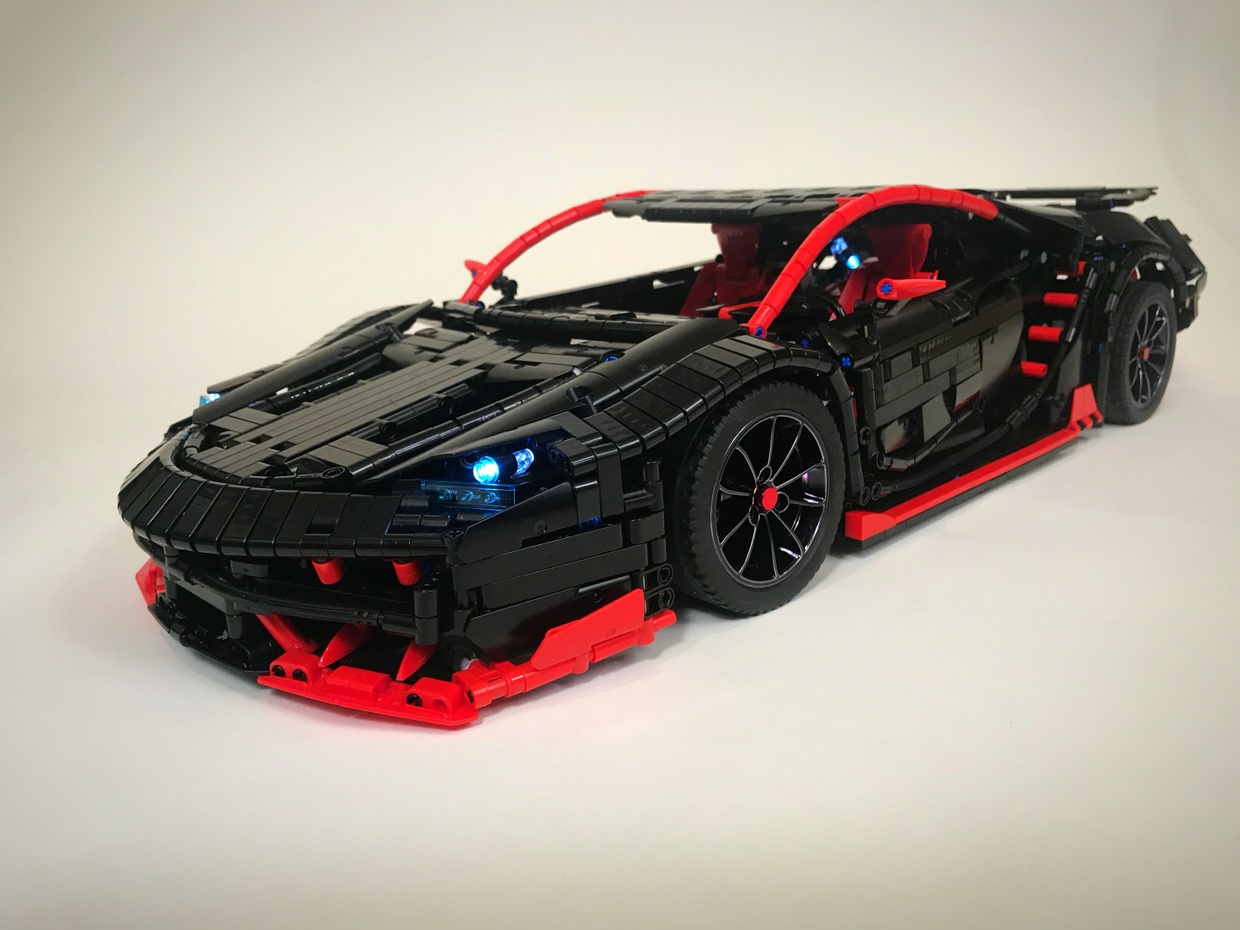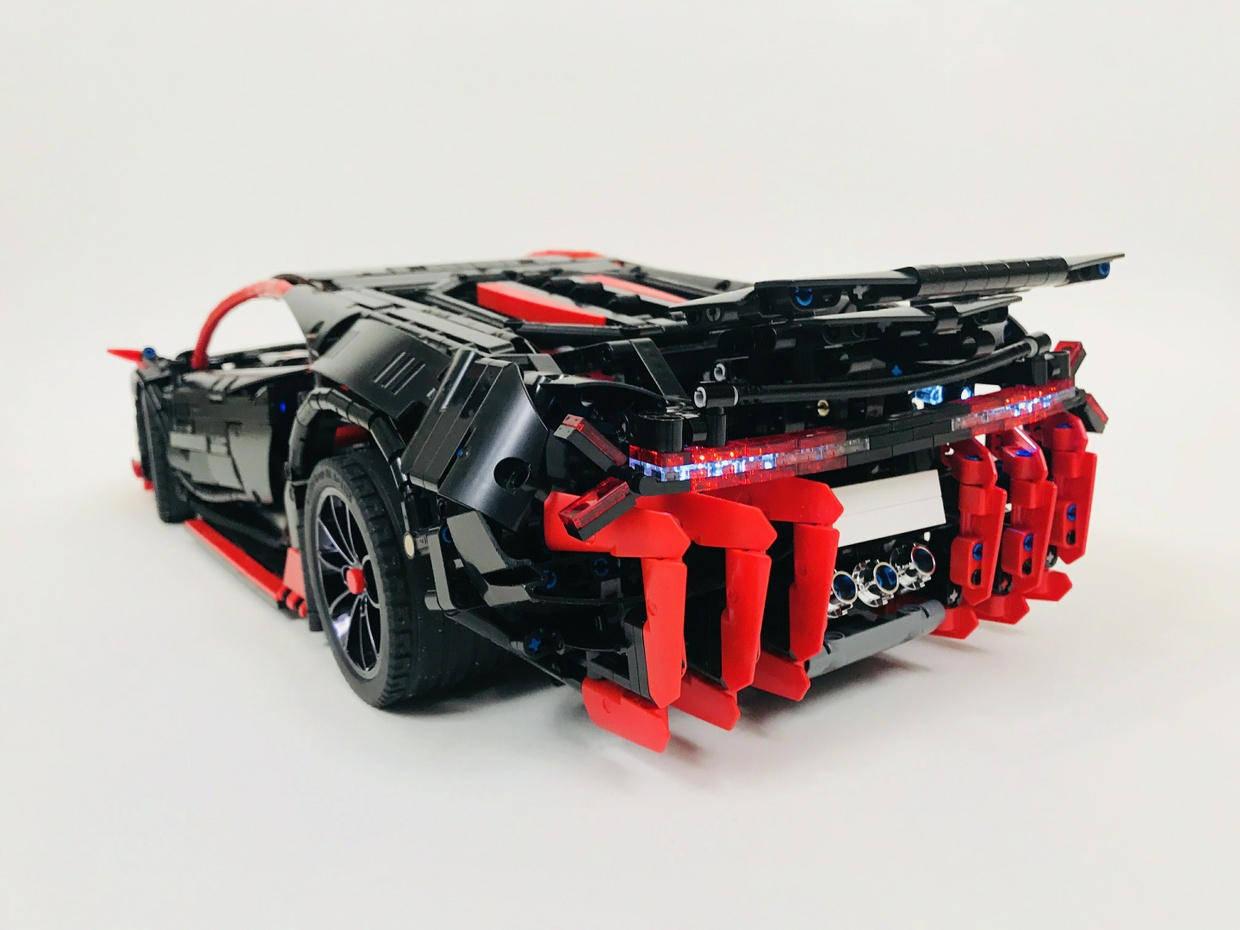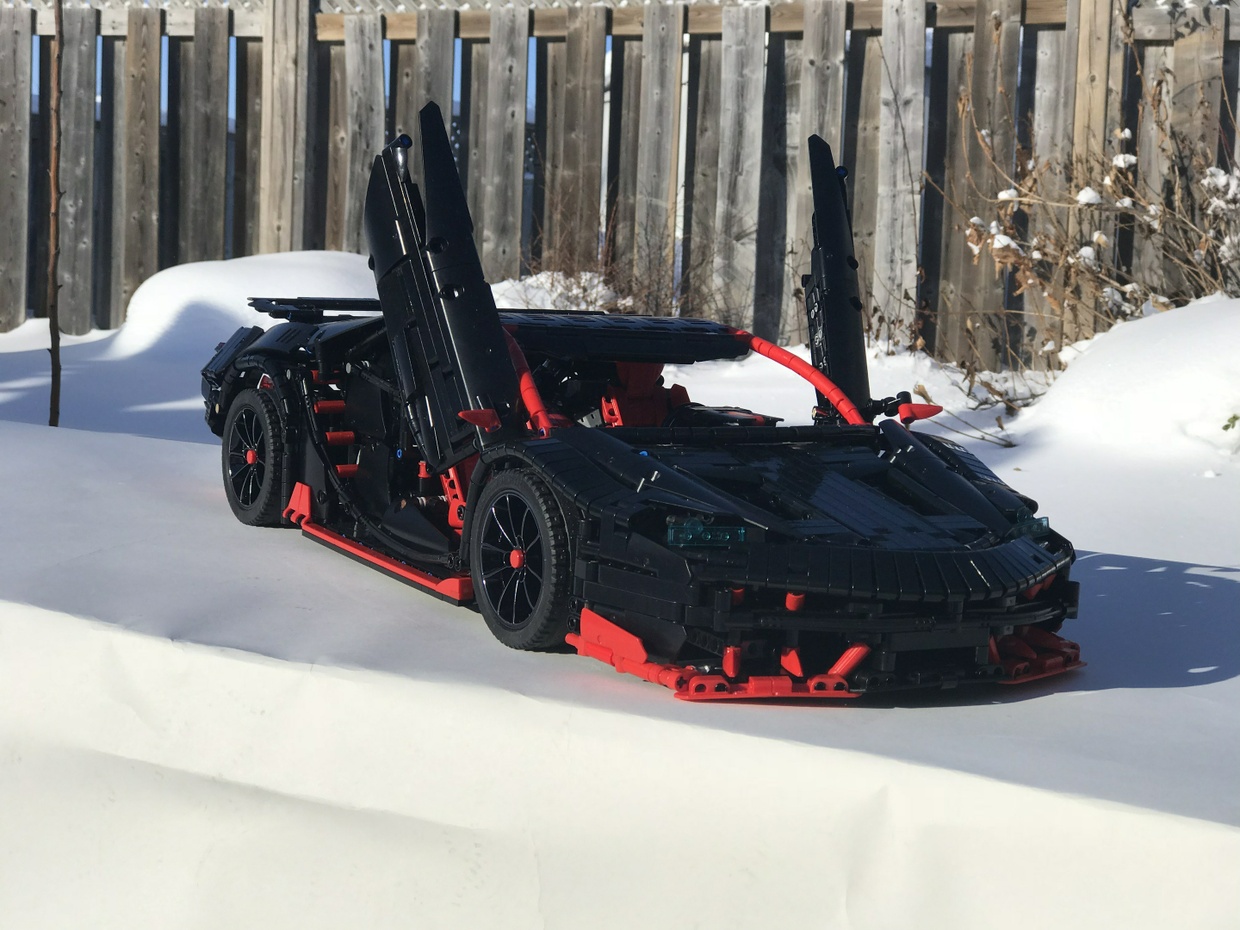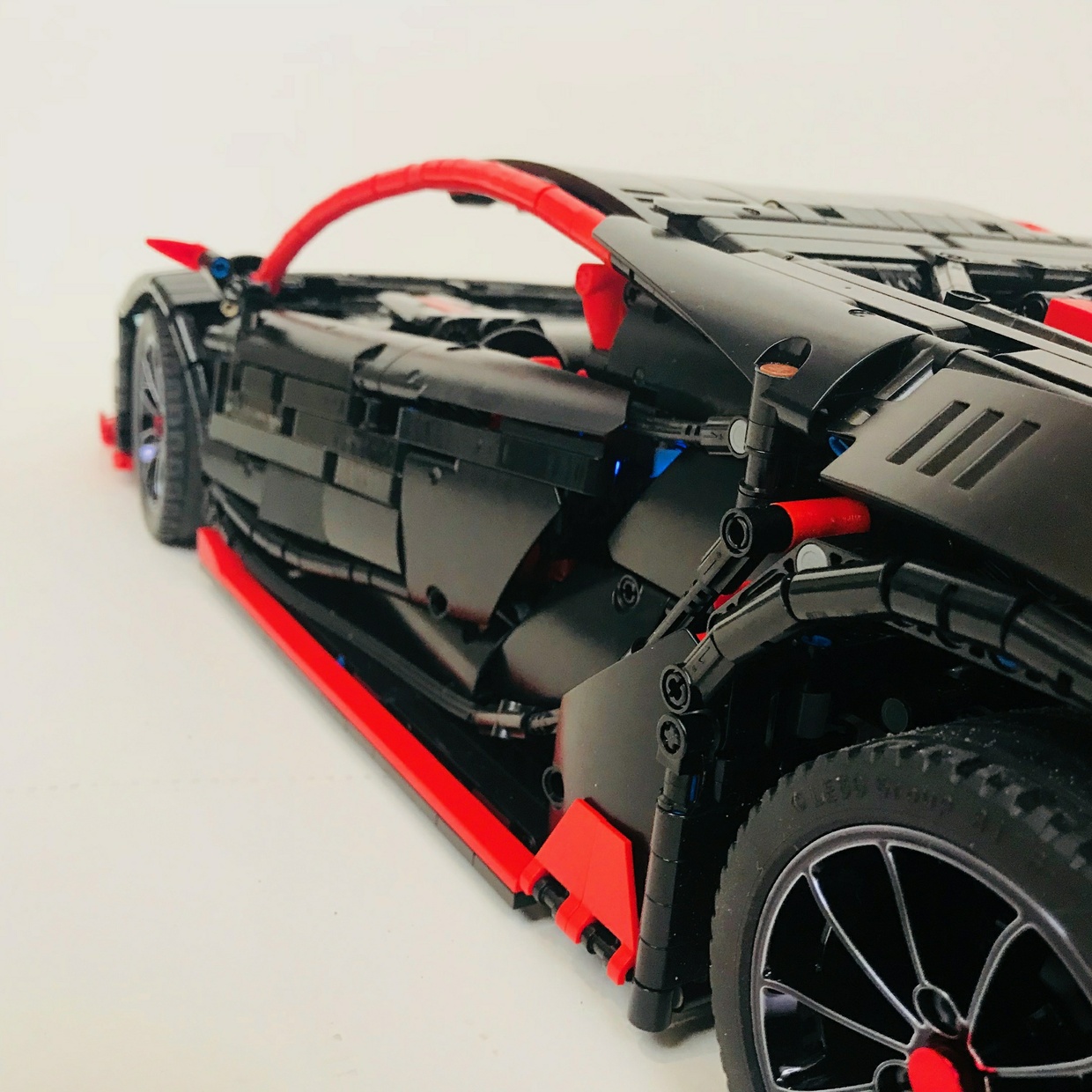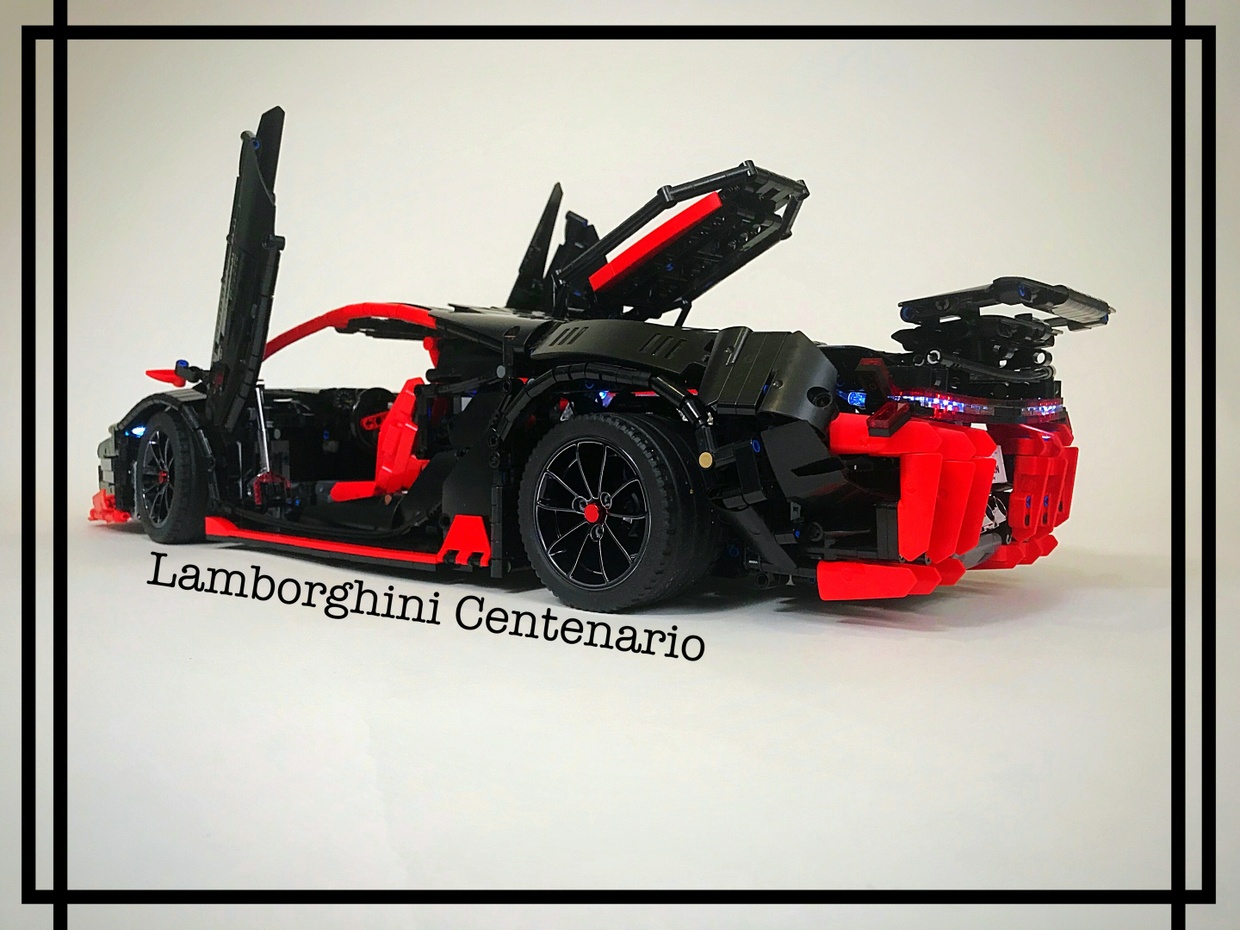 Lamborghini Centenario
The new Lamborghini Centenario represents a new, extremely precious piece in Lamborghini's one-off strategy. It is a perfect example of the innovative design and the engineering skills of the bull-branded manufacturer.
The best tribute to the 100th anniversary of the birth of Mr. Ferruccio Lamborghini, a man who managed to create a world-class brand, and who always believed that nothing is impossible, thus producing legendary and extraordinary vehicles that made history for super sports cars.
The framework was built with the help of my brother DugaldIC, to ensure accuracy to the real supercar. The front suspension is work of art, blending real supercar suspension into Technic Lego. The Car sports front, rear and engine lights, controlled separately with 2 S-bricks and 2 Lipo Batteries. The gearing is slightly more compact to the NSX, but same gear ratio. The gear shifter turns the front lights on and off, the rear wing deploys manually, and each door has its own M-motor. The front hatch has just enough room for a travel bag, matching the red and black colour combo. I have created structure differently than all my other cars by using the center console for a row of vertical 5x7 frames that provide a stiffness through the center. I have modified this car to have Chrome rims, actuators and exhaust.
You'll get a 953.5MB .PDF file.
More products from LOX LEGO