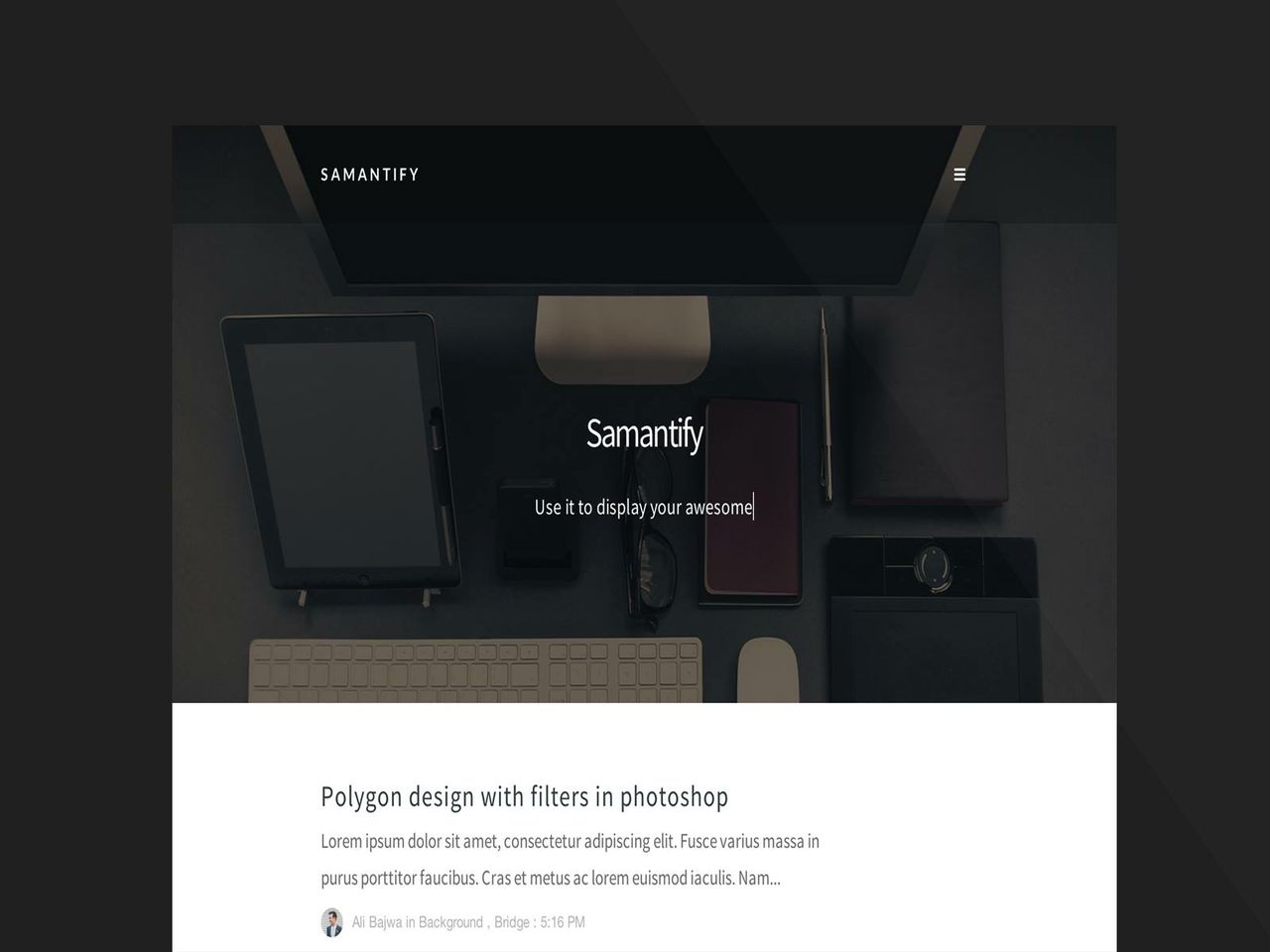 Samantify (Licensed Version) By Templateify.com
1. What is licensed version? Licensed version gives you the permission to remove our footer credits easily, Premium support, comes with full stylesheets and scripts and will never get expire. 2. Benefits of licensed version. Licensed version comes with full stylesheets, scripts you can easily edit the template, you also get our premium support if you want any changes that you dont understand we will do it for you. Demo:
http://samantify.blogspot.com
Samantify Licensed Version Samantify is an awesome, clean, simple, minimal & refreshing blogging theme. It makes sure focus is on your content and images. The header images make for a striking look and keep the reader's attention. Welcome your visitors with a great rotating text eye catcher. It's totally responsive as well.
Templateify.com
Need Help? send your email to:
[email protected]
You'll get a 200.6KB .ZIP file.
More products from Dart Simple - We're Crafting Awesome Themes and Templates