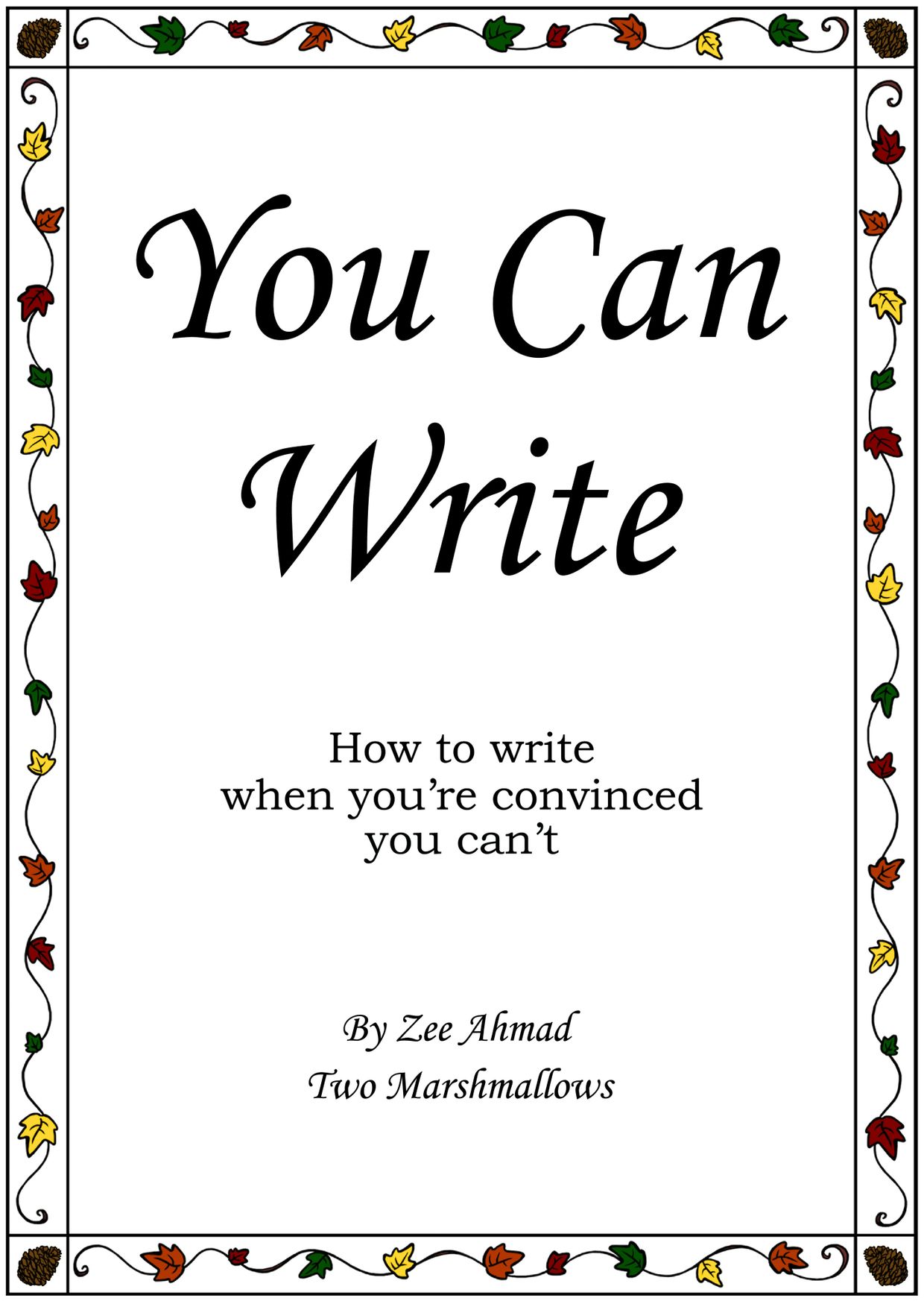 You Can Write - How to write when you're convinced you can't
Want to write?
Afraid to try?
It's okay. You're not alone. And you can do it.
Whether you're new to the process, or have written in the past and are having trouble picking it up again, you can most definitely write. This book will show you:
• How to write;
• How to determine which fears and blocks are holding you back;
• How to manage those fears and blocks;
• How to overcome the more common writing problems;
• How to make writing a natural part of your life;
• How to maintain your writing habit.
A free sample of the text in the form of a Get-to-Writing Kit is available on my site:
http://writer-support.twomarshmallows.net
You'll get a 2.0MB .PDF file.