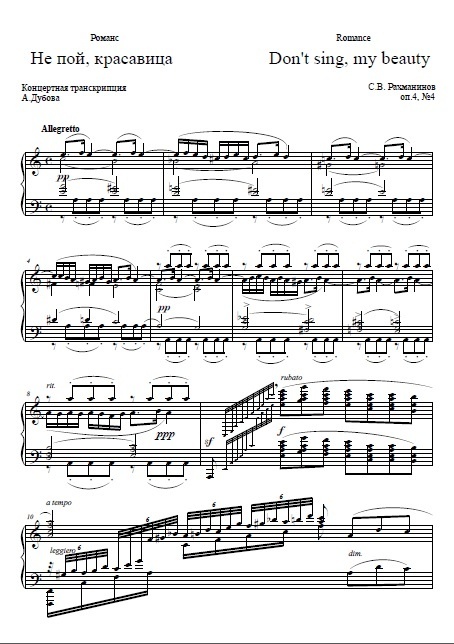 Rachmaninov, romance "Don't sing, my beauty"
"Don't sing, my beauty" is a bright concert transcription with changes in musical texture
and form and the addition of the virtuosic climax absent in the original. Working on this
romance, I avoided changing the author's stylistics, wherever possible adopting the
melismatic style and harmony similar to those of Rachmaninoff. Thus, for instance, the
rhythmic pattern 4/5 can be seen in Prelude in G major (ор. 32 № 5); the comparison
of triads of the I and IV degrees was particularly applied by the composer in his spiritual
compositions.

Andrei Dubov, pianist, arranger
You'll get a 869.2KB .PDF file.