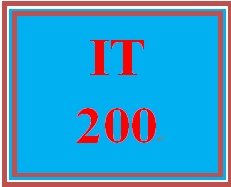 IT 200 Week 4 Supporting Activity: Benefits of Mobile Devices
Entire Course Link
https://zh.scribd.com/document/340327850/Uop-Tutorial
 IT 200 Week 4 Supporting Activity: Benefits of Mobile Devices 
Read the article, "Tablets In The Field: Pipeline Post-Construction Restoration Monitoring Case Study" found within this week's Electronic Reserve Readings.
Complete an Internet search for other studies where organizations have found efficiencies through the use of mobile technology.
List some ways mobile computing devices would benefit your current or future organization.
You'll get a 41.0KB .DOC file.