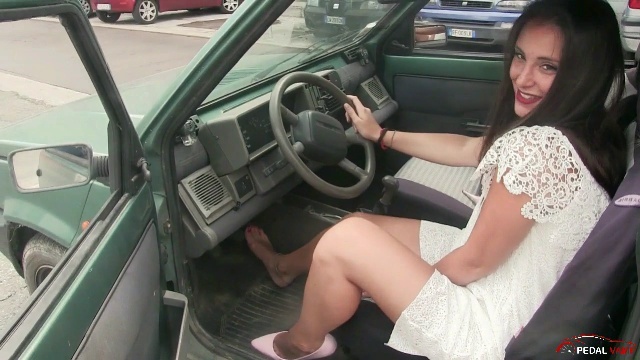 317 : Miss Iris crossed legs sexy revving
Miss Iris today wants to tease you with a very sexy revving !!She has found an old Fiat Panda at the junkyard, and nobody can stop her to give a very hard revving lesson to the car !!

Enjoy her gorgeous legs, also crossed, pumping madly on the gas pedal and her beautiful smile!

What a wonderful revving, she constantly teases the panda to be more powerful, to make more roars and to let her feel its powerful engine!

The video has a lot of closeup views of her feet pumping the pedals...
will the engine survive to this hot revving session?


You'll get a 503.6MB .MP4 file.