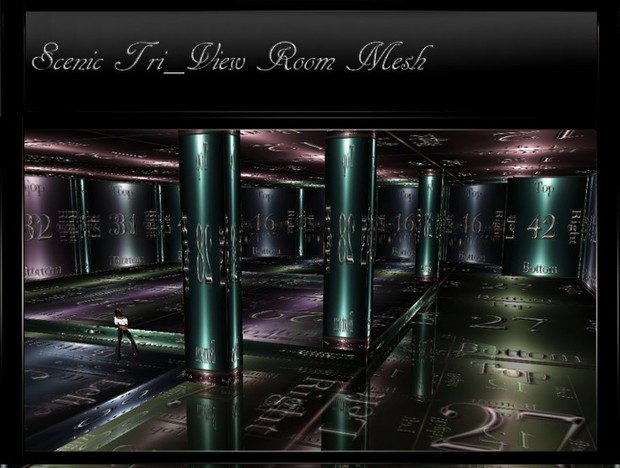 IMVU Mesh Scenic Tri-View Room Mesh
Room mesh with 2 private rooms, one on each side or the walls are multi layered to do what you want. Outside walls are layered also with outside layer numbered different on each to add 3 wall scenes or whatever you want. Multi-Use
Mesh that can be used as a club, private dance hall, restaurant, office etc.
DO NOT RESELL my files. Do Not Share my files with others. Sharing files is strictly forbidden.- Do not use my files on more than one account. If you wish to also use my files Your alt account,.. then the price is 150%. (buy one get half off the same file(s) for your alt.) -Mesh Instructions provided on how too upload all files, strictly for IMVU use only.- All files are .XMF and .XSF format and chkn. file included.  - NO REFUNDS - NO claiming my work as your own. - Breech of any or part of these rules, may result in DMCA and report made too
sellfy.com
.
This Mesh is made by MysticSinZ
DMCA takedowns are initiated to protect my work and my loyal customers. Any and ALL abuse will be reported immediately.
Can be viewed here:
http://www.imvu.com/shop/product.php?products_id=33701723
You'll get 1 file (1.6MB)
More products from MysticSinZ