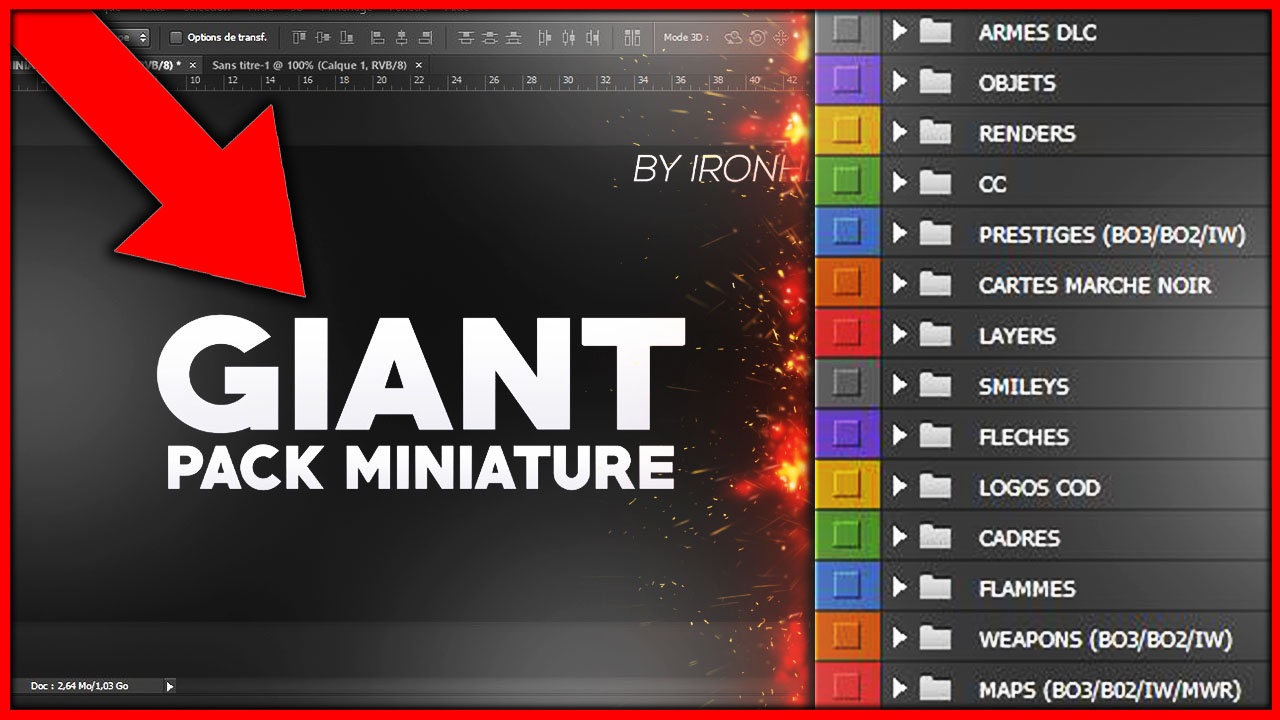 GIANT PACK MINIATURE !
Dans ce pack miniature Call of Duty, vous retrouverez : 

- Les armes DLC de BO3
- Différents objets issus de BO3, BO2 et IW
- Des renders de BO3
- 3 CC différentes
- Les prestiges de BO3, BO2 et IW
- Une template de carte du marché noir à éditer et quelques autres cartes
- Des layers styles
- Des smileys et emojis
- Des flèches
- Tous les logos des différents Call of Duty
- Des cadres
- Des flammes et des explosions
- Les armes issus de BO3, BO2 et IW
- Les maps issus de BO3, BO2, IW et MWR

Si vous avez des questions, n'hésitez pas à me contacter via Twitter, Skype ou Discord.
You'll get a 690.6MB .PSD file.
More products from AwaQ Iron