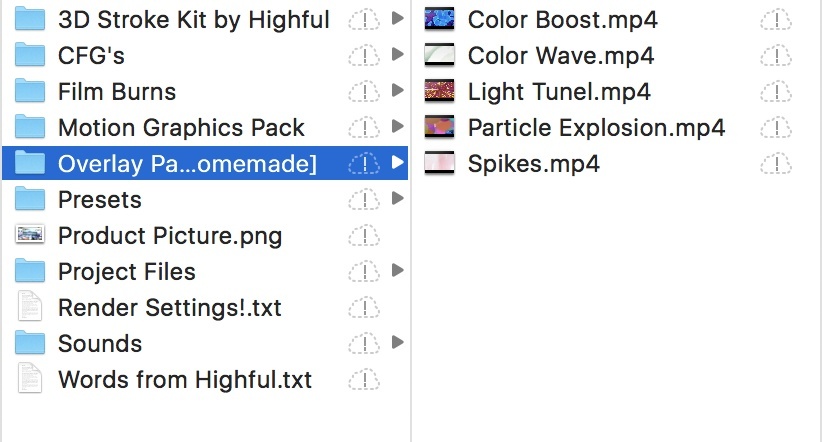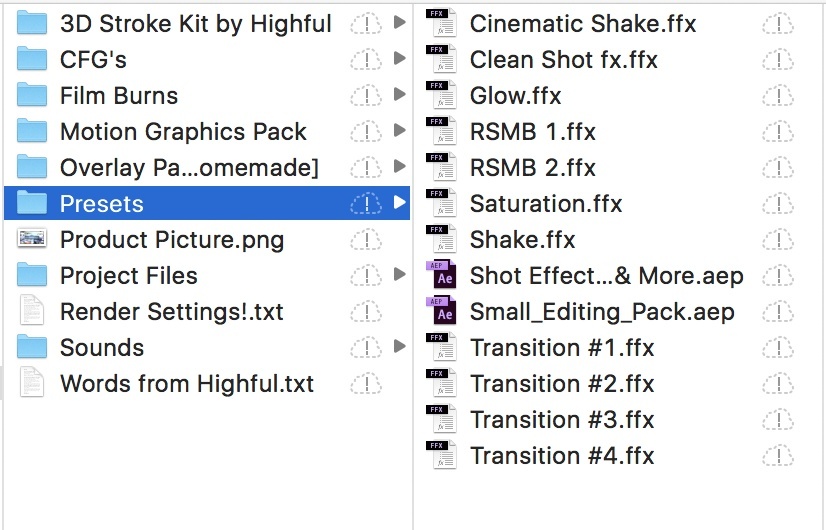 Highful 2017 Editing Pack!
This pack contains most of the presets i use, you can open up any recent project file to dig some effects & cc's.There are a lot of great stuff in this pack shown on the picture's, that's why it is 350MB. If you dont like digging in project files, i made two AEP's and a few presets for you to use, in the PF's there will be my Element 3D Sample, the settings i use for clean motion tracks, There will be Shot Effects, Transitions and CC's.  I also included my own custom gunsound fx and i added in original files from the game, taken out of the game files of almost every COD game.  In the pack you get everything from my sellfy including my newest introduced Motion Graphics pack, Small editing Pack, my 3d stroke pack & all my pf's even some unrealed ones. The pack also contains a unreleased product with some home made overlays. You will also get my CFG's and my film burns. That would conclude my pack, if you purchase keep it to yourself.  There are third party plugins in the PF's but they're the most common ones, but i will name a few: - Trapcode Suite - BCC - Sapphire  - Element - Twitch And so on, but everyone should have them.   The stuff is made in CS6 & CC 2017 so be aware of that.   DISCLAIMER: I dont refund you if you bought this pack.
You'll get a 370.7MB .ZIP file.
More products from Highful