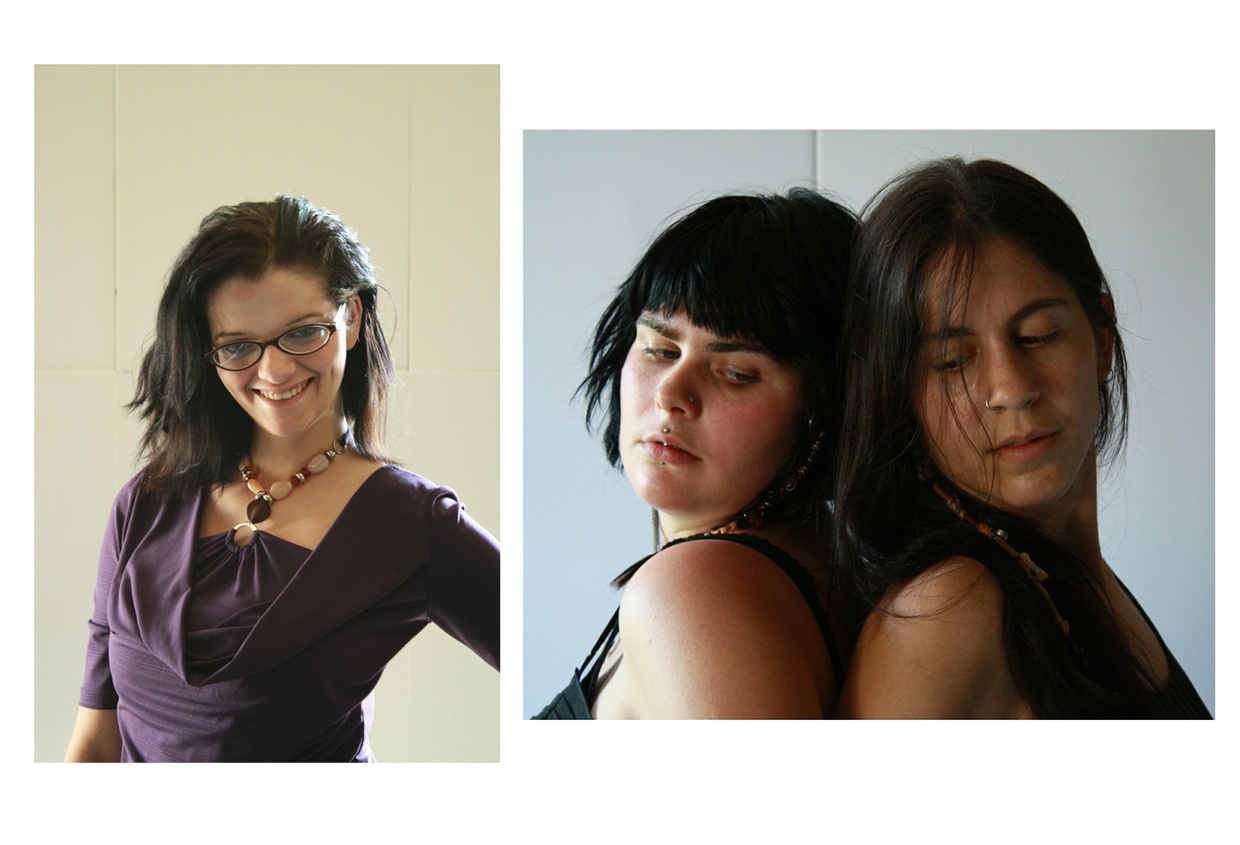 Triple Threat! Amber Leah, Erica, and Emily Shave it All Off!!
Here's a triple threat for you!  Two photosets for the price of 1!
You might recognize our first model from Meghan's headshave video
https://sellfy.com/p/QS35/
.  Amber (pictured left) played barberette in that one, but she first appeared here having her own head shaved.  Amber Leah is an aspiring porn star who was needing money to move out to Las Vegas to make her dreams come true.  Our ad came along at just the right time and she decided why not to take the plunge.  She even agreed to shave her eyebrows!  She was in a bit of shock initially (can you blame her?) but later on she told us she absolutely loved it and even kept it shaved for a bit afterwards!  We hope you enjoy this set of pictures with a time lapse video of the actual shave.  There are 455 pictures and the time lapse video runs 40 seconds
But that's not all!  We are also offering Erica and Emily's headshaves as well!
Erica (the one iwith shorter black hair) replied to one of our ads interested in shaving her head.  When we talked to her she mentioned her friend Emily (the brunette with long hair) might be interested as well and Emily had actually shaved her head before.  Emily had planned to let her grow out but our opportunity was too good to pass up and  we couldn't let the opportunity to shave two women pass up could we?  Besides shaving their heads both Erica and Emily agreed to shave their eyebrows as well!  They had one request though.  They wanted to keep a beaded lock of hair so we complied so you can see that in the after photos.  They loved the final look, even going in and touching up spots we missed during the inital shave!  We know you're gonna enjoy this set of photos and timelapse video!  There are 1237 photos and the timelapse runs 2 minutes 41 seconds. 
You'll get a 335.8MB .RAR file.
More products from Clipper Rev