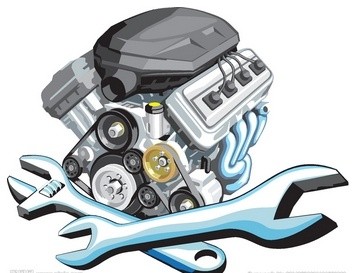 ASV 4810 Posi Track Loader Parts Manual Download
ASV 4810 Posi Track Loader Parts Manual Download

This is the most practical Parts Manual for the Original Factory ASV 4810 Posi Track Loader Parts Workshop Service Repair Manual Download ever compiled by mankind. This DOWNLOAD contains of high quality diagrams and instructions on how to service and repair your ASV. This is a must for the Do-It-Yourselfer!  Instant Download and Bring good luck for you !!!

This Manual Covers

Service Items

Seat Assembly

Rollcage Assembly

Fuel Tank Assembly

Tower W/Filters Assembly

Tower W/Battery Assembly

Hydraulic Console Assembly

Steering Console Assembly

Transmission Linkage

Hydraulics: High Flow Valve

Hydraulics: Neutral Lock & Charge Relief

Hydraulics: Transmission & Gear Pumps

Hydraulics: Hoses, Tubes & Pump

Hood, Windscreen & Tank Cover

3054 Dit Engine Assembly

Muffler & Air Cleaner Assembly

Radiator & Oil Cooler Assembly

Chassis Assembly

Suspension Axle & Track Assembly

Ls Drive Assembly

Rs Drive Assembly

Rs Undercarriage Assembly

Ls Undercarriage Assembly

Carriage Assembly

Axle Assembly (0307-927)

Axle Assembly (0307-929)

Axle Assembly (0307-931)

Loader Assembly

Quick Attach Assembly

4810 Hydraulic Schematic

Electrical Harness Layout

Seat Harness B

Reservoir Harness D

Aux Console Harness A

Power Distribution Harness J

Main Console Harness E

Engine Harness K

Rops Harness M

Wire & Fuse Identification

 

Parts manual are INSTANT DOWNLOAD saving you money on postage and packaging. It is great to have, will save you a lot and know more about your ASV.All pages are printable.

 

Don't waiting again!!! Download Now!!!

File Format: PDF
Compatible: All Versions of Windows & Mac
Language: English
Requirements: Adobe PDF Reader

Thanks for visiting! Happy Shopping!



You'll get 1 file (3.8MB)