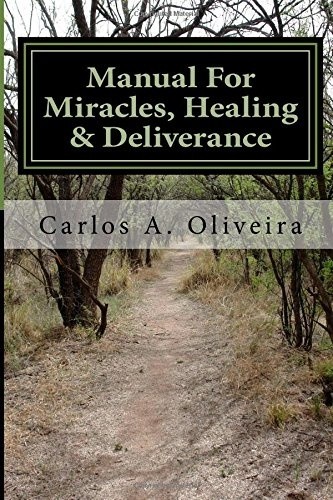 (((Hot))) MANUAL FOR MIRACLES, HEALING AND DELIVERANCE: Freedom From Demons, Curses And Witchcraft
((( INSTANT DOWNLOAD! - SECURE PAYPAL™ PAYMENT PROCESSOR )))
Learning to speak to our problems no matter what they look or feel like. We will determine how the outcome of a particular situation or adversity we are facing will be. Jesus said it, so, then, let's believe it. Whatever the "mountain" may look like doesn't matter, what matters the most is to do what the Master suggested that we should do--command the "mountains" to be removed through Faith, Authority and Prayer.
The author unveils the darkness behind our families and societies and deal with these particular demons and curses, common to human beings, the proper way and help educate this generation already brainwashed and afflicted by such evil and sinful cultures, in most cases led by the television, movie and music industries as well as magazines, books, false religions, ungodly societies and organizations, new age spirituality, etc., that have been bombarding our children and young adults with all kinds of sinful, anti-Christ demonic messages and information orchestrated, of course, by an invisible kingdom operating in the shadows that partially and conditionally rules over this planet which is known as Satan's kingdom.
This PDF E-Book is compatible to Derek Prince 's curse breaking, Win Worley teachings, Frank Hammond 's Pigs in the Parlor, Charles & Frances Hunter 's books, Bob Larson 's Spiritual Warfare Book & Bill Banks 's CDs, DVDs & Books.
Find spiritual help @
http://www.brothercarlos.org
You'll get 1 file (192.3KB)
More products from BROTHER CARLOS' PRAYER VIDEOS **Pay With Credit Card Via PayPal™