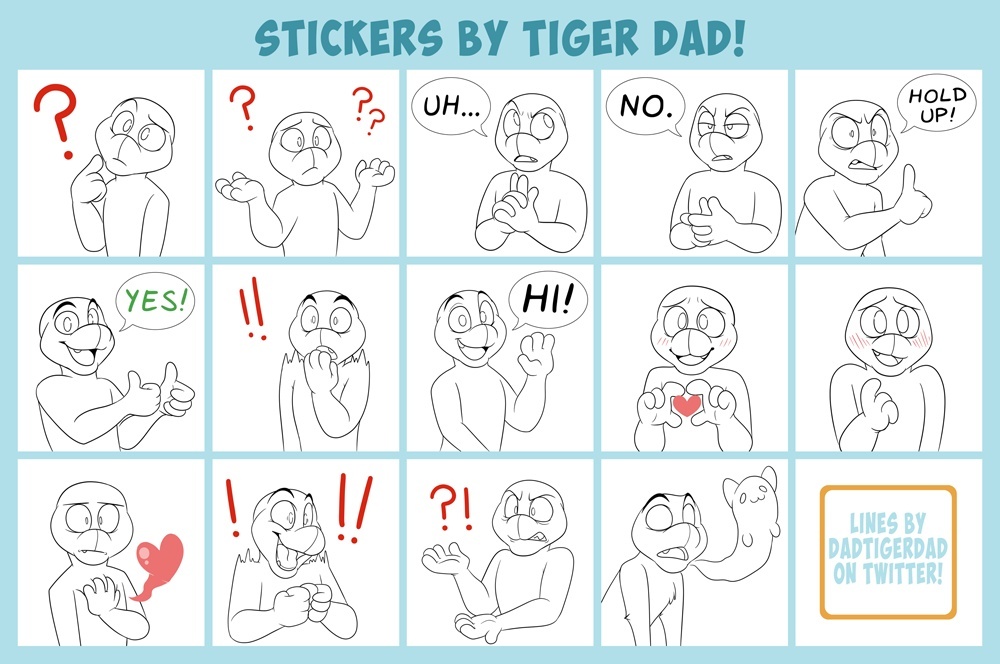 Telegram Stickers
Hey there! 
I've had a lot of people interested in my sticker pack for a while now, but I have held off on doing commissions for them because they drain me very quickly. 
To compromise, I am putting my telegram sticker lines up for sale, so you can make your own! 
What you can do with these lines: 



Create your own stickers and sticker packs.


Use the lines as many times as your want with your characters.


Make them for your friends.


Alter the line art any way you want.


What you CAN NOT do with these lines:



Sell these lines as your own.


Make any kind of profit using these lines.


These are PWYW with a $10 minimum. I have attached some information in the .psd file to help you along if you need it! 
Thank you and I hope you have fun!
You'll get a 14.3MB .PSD file.
More products from Tiger Dad's Shop