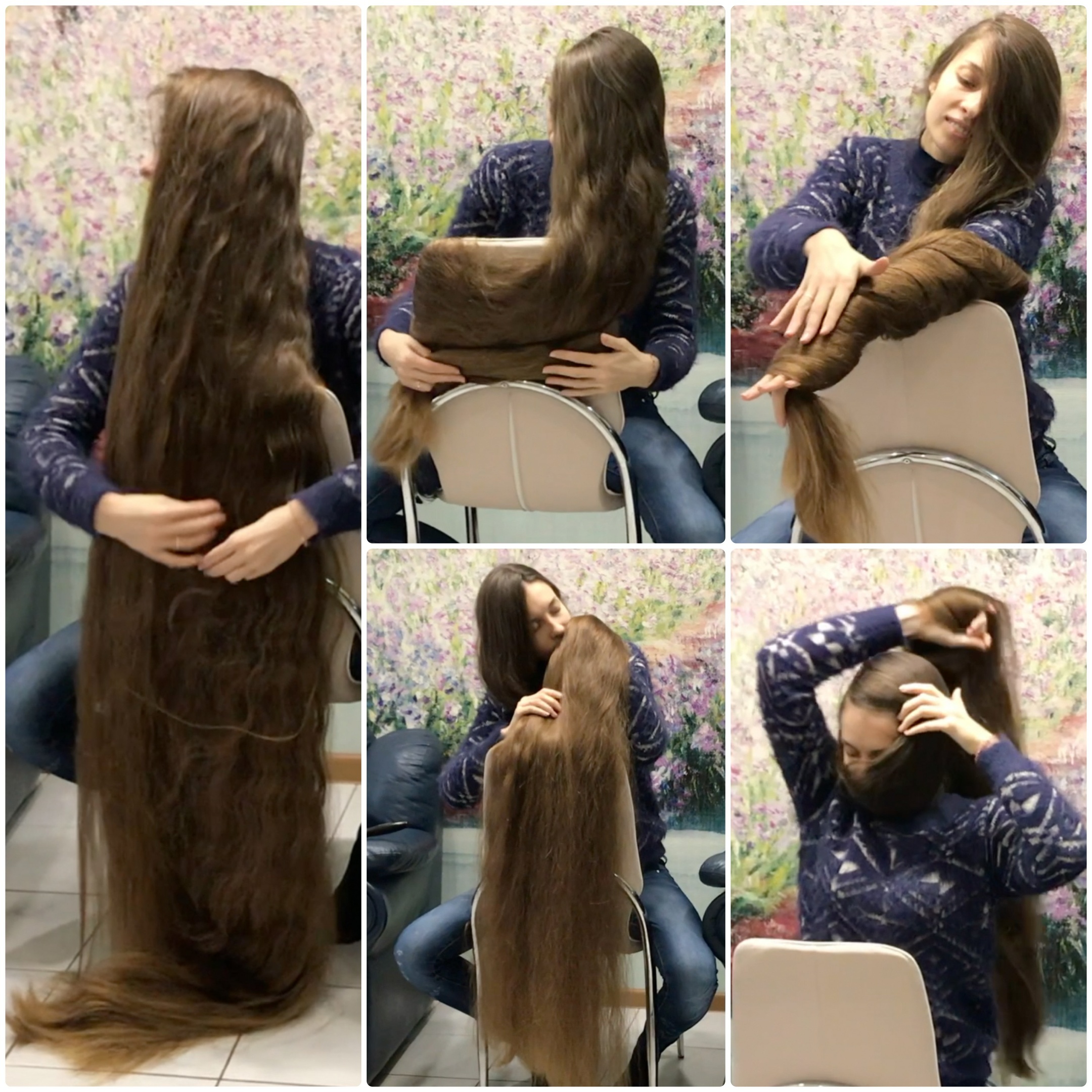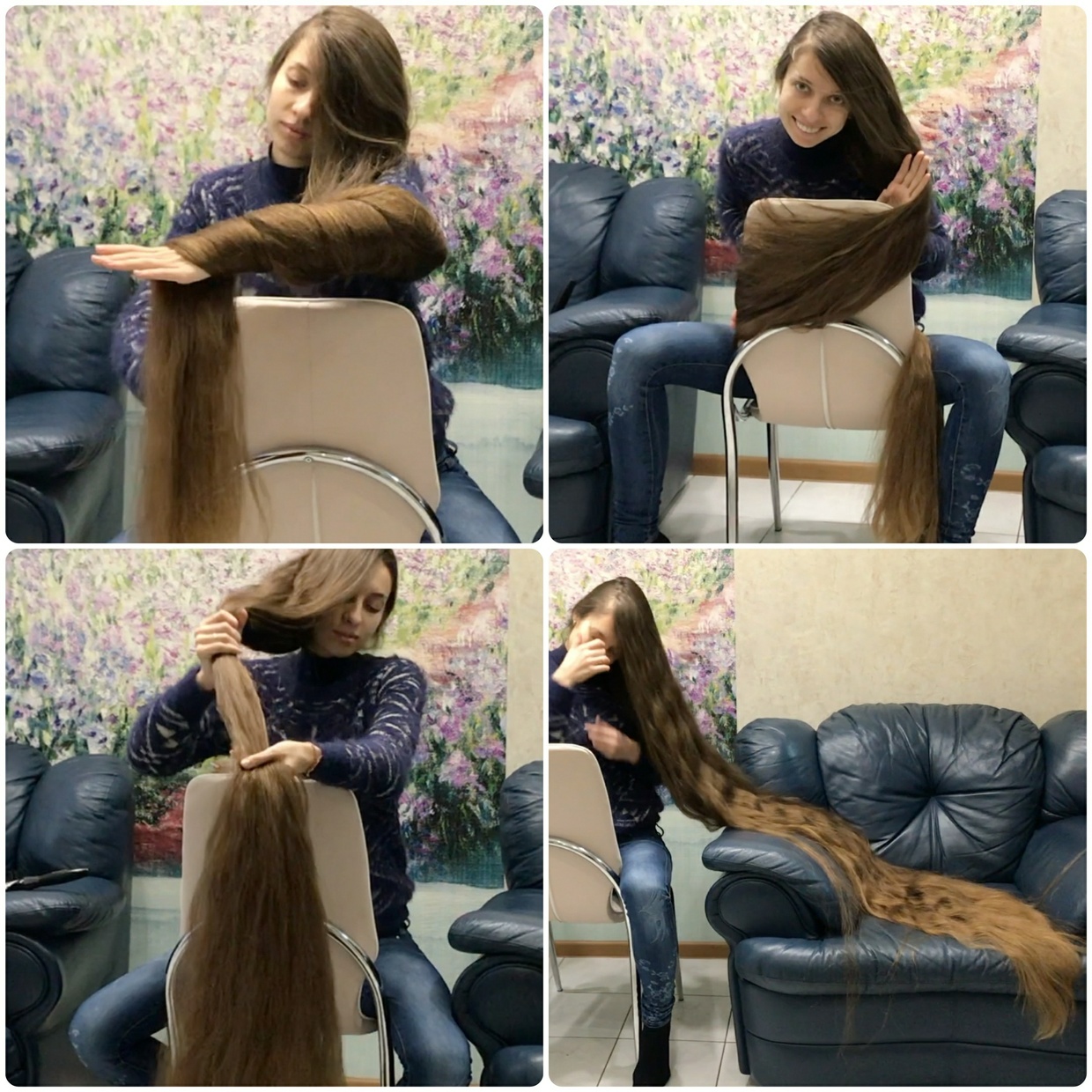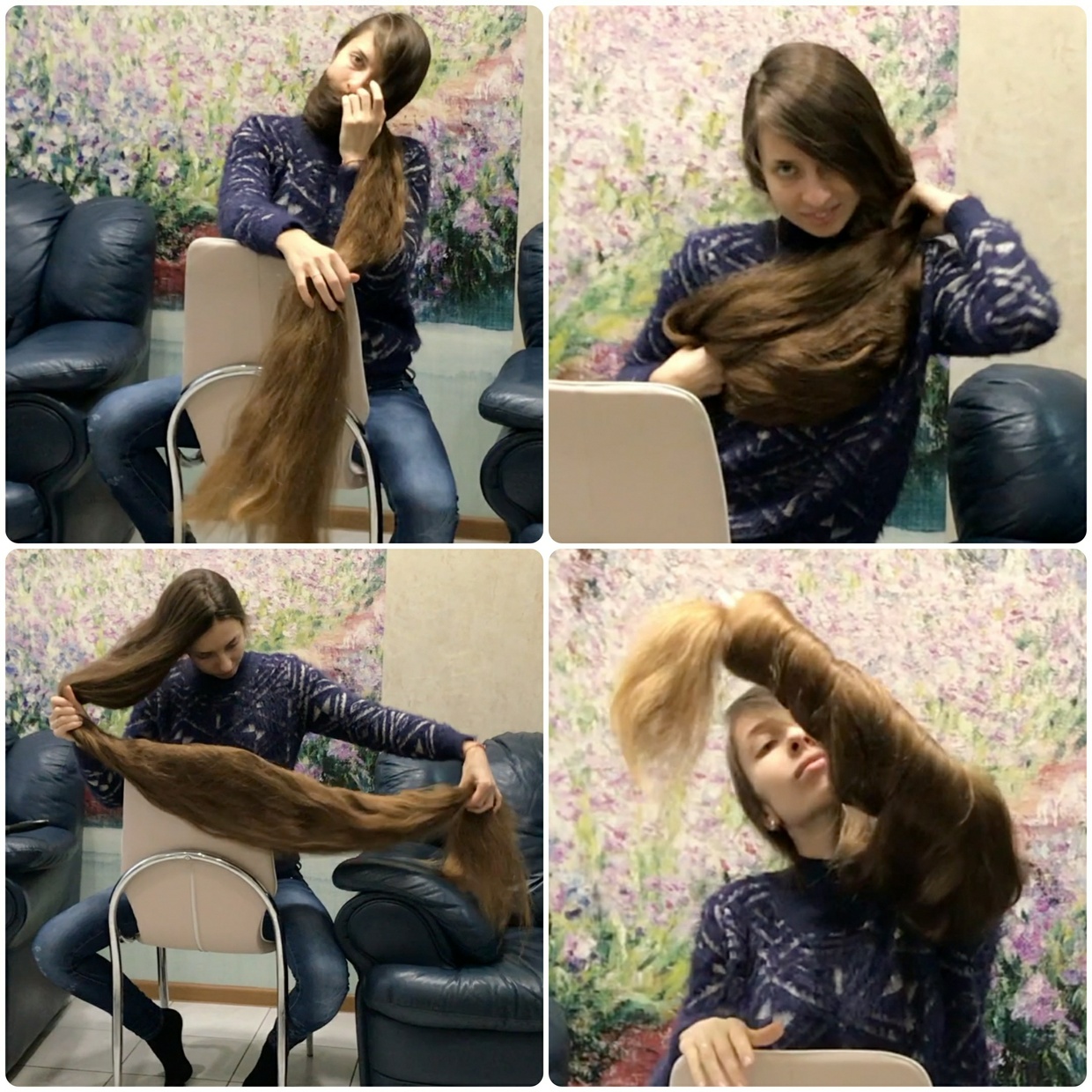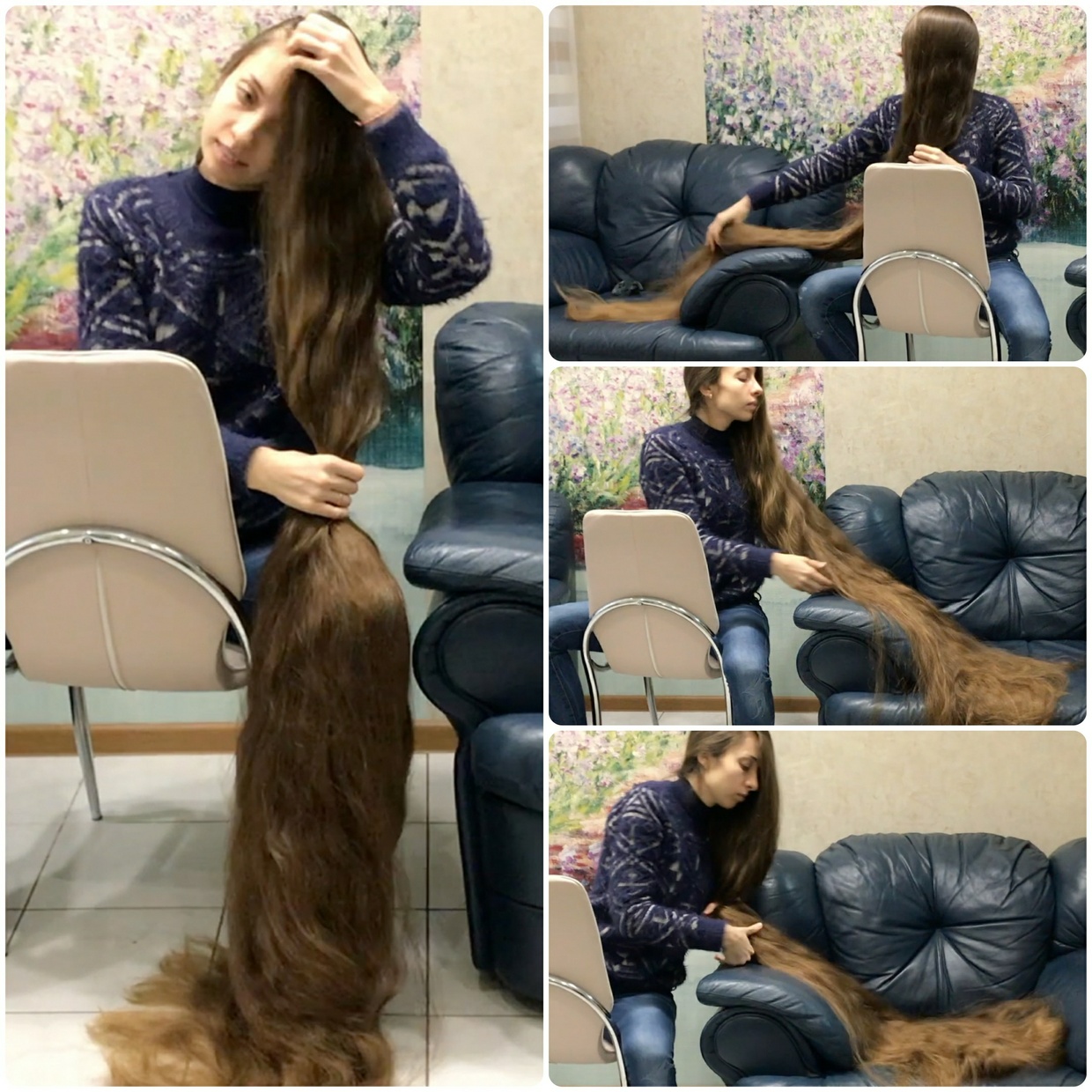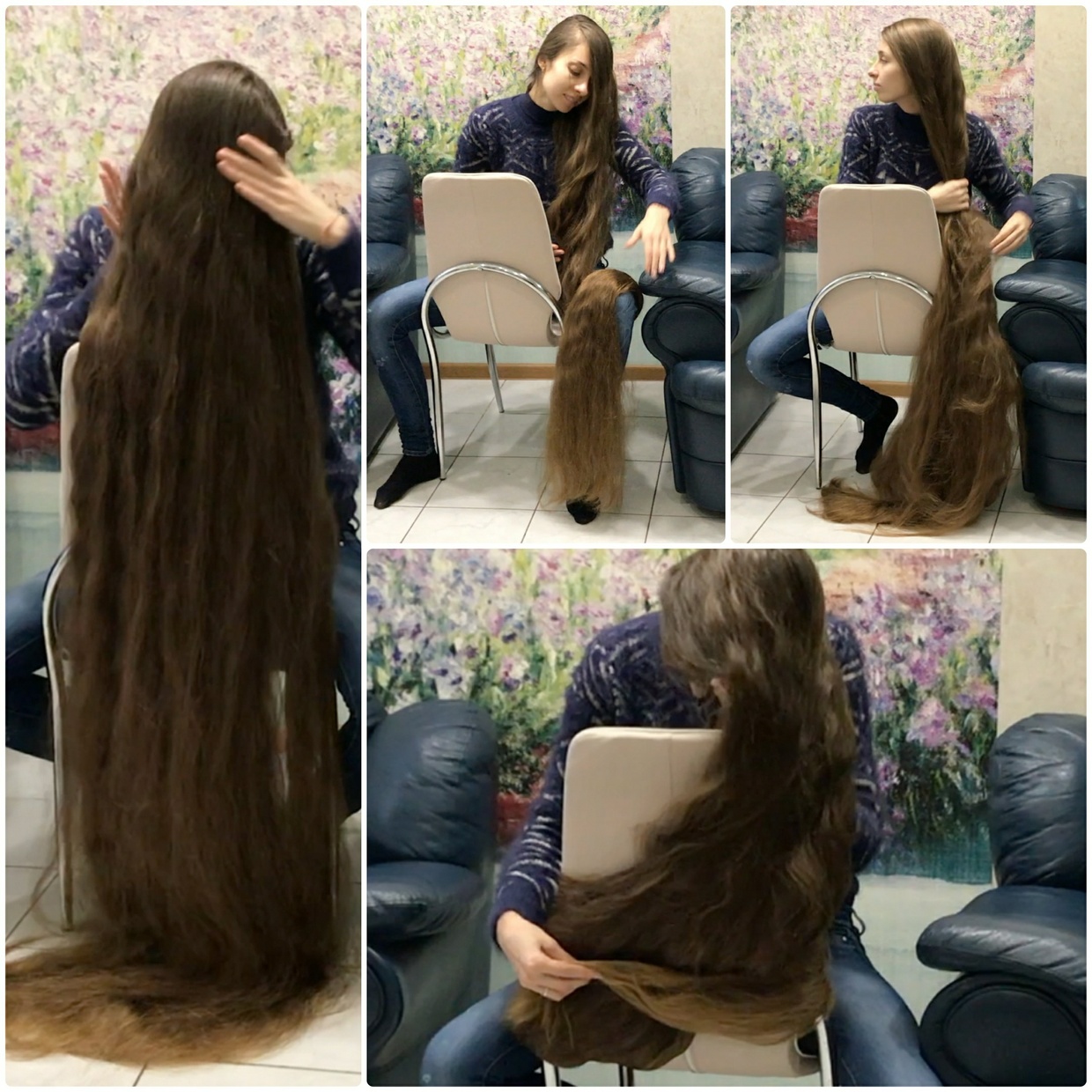 VIDEO - Hair-chair display
Preview: 
https://www.youtube.com/watch?v=ED1_aMOe40U
Alena´s hair is really outstanding, just like she is!
Her hair is supre thick and floor length, and she is a long hair model with not only the perfect hair, but the best experience.
She has been in a lot of RealRapunzels videos. Some of those videos include simple hair play, and some includes more advanced hair play and hair shows, and she does a perfect, fantastic job every time.
Her smile is melting everyone and her hair makes everyone drop their jaw to the floor.
When she walks the streets, there is not one single person that is not staring at her, and what would you do if you met her? Exactly the same.
Everyone just "freezes" when they see her, her hair is simply min blowingly good!
The length, the weight, the thickness, the texture, silkyness, softness shinyness, she is unbeatable, and therefore, she is one of our best and most popular models.
If there goes 2-3 days without publishing an Alena video, many of our customers ask us when the next one will come, and we absolutely understand that, being long hair enthusiasts ourself, we would do exactly the same, because you can´t get content like this anywhere else.
There is a lot of great long hair ladies around the world, but there is something really special with Alena and they way she does the modeling.
She really know 100% what everyone loves!
This video, of course, is not an exception.
She is sitting in a chair, that is very small compared to all her hair, and yes, the chair of course gets "drowned" in hair, so that you can´t see it.
She starts by showing how incredibly long her hair is before she slowly moves it around, covering the other chairs that are on her sides.
This is followed by some brushing to make it silky smooth before wrapping it around her arm many times, hiding her arm completely, and this is really showing how thick her hair as well as the length. It´s insane!
You really just have to see this one for yourself, but rest of the video includes scenes like her wrapping it around the chair, covering the big chair to her left, covering the other big chair to the right, pooling it a little on the floor, wrapping it around her leg, around her neck and face, and of course some amazing hair play and so much more!
Length lovers get this one now!
This one is a must have!
This video is over 11 minutes in length.
If you buy this video within the first 24 hours, you will get a discount of 20%!
Discount code: discount
You'll get a 1.6GB .MP4 file.
More products from RealRapunzels