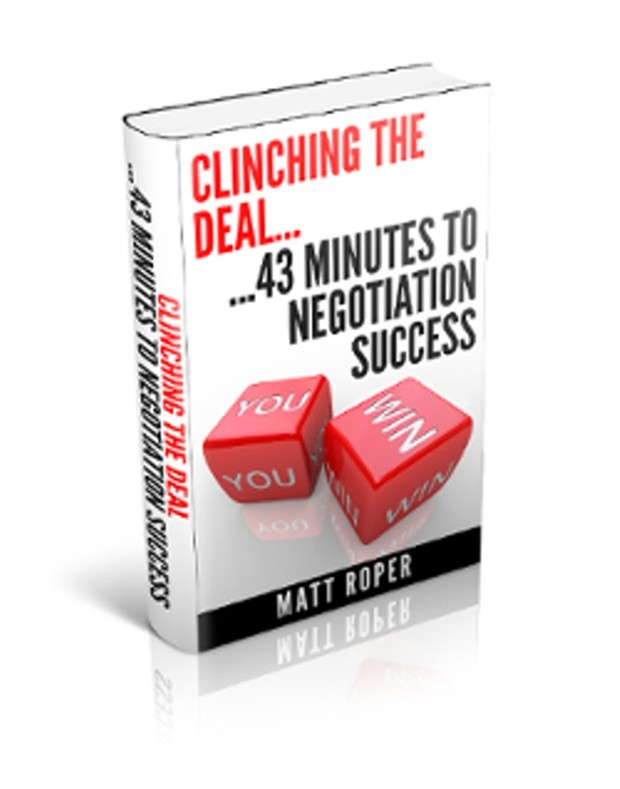 Clinching the Deal...43 minutes to Negotiation Success (eBook, pdf format)
Clinching the Deal...43 minutes to Negotiation Success (M.Roper)
"Winners in business instinctively know how to persuade others. Using the techniques from this eBook will make a massive positive difference to your business and personal life."
Matt Roper, CEO Buying Support Agency
What the eBook covers:


How to prepare for a negotiation to ensure success


Why negotiations fail


The tricks of the trade that top negotiators use!


How to ensure that the other side feels like they've won too!


For a special discounted price of $5.49, you will receive your own copy in PDF format of this Effective Negotiation eBook!
So take control of your negotiations in business and in life, and buy the e-book now!
You'll get 1 file (733.9KB)
More products from mroper