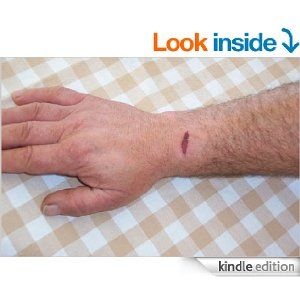 NOESITHERAPY - A Psychological Approach To Pain Control
Noesitherapy Mind Over Matter Pain Control & Psychological Healing Self-Hypnosis
The almost 9,000 words of this concise and yet truly comprehensive text have proved life changing for many people.
The manual teaches you Brian Howards take on Dr. Angel Escudero's unique mind control treatment method called Noesitherapy.
This is an amazing method of drug free pain control and also of psychological self-healing which can also be used by Hypnotherapists and NLP'ers to help their clients.
You are also taught how to use the techinque to Stop Smoking, Lose Weight, Gain Confidence, Elmintae Skin problems such as Eczema and Psorasosis amongst many other uses.
Indeed whatever illness or problem you may have you will most likely find the answers you have been searching for within the pages of this manual.
We are selling this under license and have full Legal Resale Rights on this item.
Exciting News – All Our Products Now Come with Real Live Personal Assistance and Support Included at No Additional Cost.
Our Products and Courses were already the Most Comprehensive and Best Value for Money, whilst also being Unique and Unrivaled in all manners, but now things just got even better for you all...
http://tinyurl.com/qz3q8e7
You'll get 1 file (208.1KB)
More products from Alex Smith