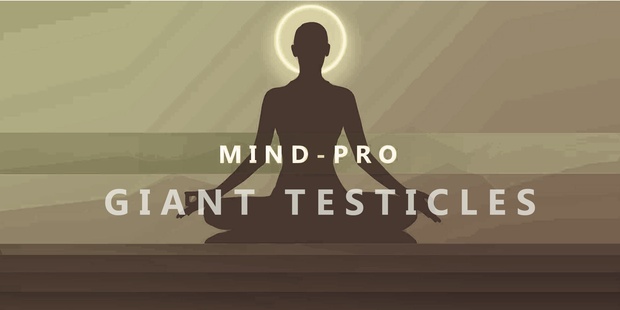 GROW BIG GIANT TESTICLES
You can Get $4 Discount if you pay with Bitcoins.
Please send an email to
[email protected]
for more information!
Click on the link below if you have any problem to puchase unrelated to your credit or debit card.
https://sowl.co/XDt8O
 This audio is designed to increase the size of your testicles and produce lot more sperm. Whats the point in having big testicles when it is not producing enough sperm for its size?
We have affirmations that first remove any negative blocks in your mind that does not allow you to grow big giant testicles, then replace with positive affirmations that convince your mind that your testicles will grow regardless of what your age or race. Then we have infused powerful affirmations that help you grow big testicles naturally and produce a lot more seamen/sperm. This will produce impressive results as women are increasingly being fascinated by the sight of a lot of sperm at the end of a session these days. We got a lot of private requests lately, this is the reason why we decided to make this subliminal audio. This audio will help your testicles grow in size as fast as it can, for some there may be an uneasy feeling, It is possible that in few weeks you may need to get a bigger pair of under wear.
ATTENTION!
By pressing like you activate a Boost magic, which enables our subliminal audio to work on you faster and its effects to last longer, in most cases, Permanent results!
INSTRUCTIONS
Just listen to this subliminal audio for at least two hours a day or up to 8 hours for the next 1 to 3 months.
Please drink plenty of water and and eat healthy food, increase in fiber rich and protein diet will enable your manhood to grow faster and bigger.
WARNING:
Do not download this program illegally,or pirate it in anyway. This track contains very strong anti piracy affirmations.
You can listen to this program by making multiple copies as longs its your intention to use it for only yourself.
We reserve our rights to keep the affirmations we used for this program as a trade secret.
NOTICE:
We are really grateful that you have chosen to purchase our mp3 audio.
Usually the download links arrive in your inbox within seconds after you purchase,
If it has not arrived in your inbox, please check your spam folder.
Sometimes if the traffic is high, it does take few hours.
It nothing happens, please send us an email to
[email protected]
, We will respond within 48 hours and we will upload the file and send you the links to download the subliminal mp3 from a website like Dropbox.
Due to differing timezones, it is not possible for us to respond instantly.
Thanks for understanding. :)
You'll get 1 file (41.2MB)