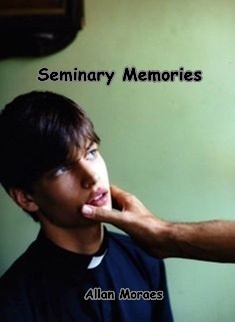 Ebook Seminary Memories
Back in 1999, I entered a Catholic Seminary at the countryside of Brazil. I wanted to become a priest. More than that, I wanted to become a saint.
But what I found inside the Church? I found priests seducing young boys and having long term affairs. I found seminarists seducing their roomates, and the faithful males of the Church!
I found myself in the middle of such a wonderful sin, that I couldn't come back, and maybe I lost my soul. But sometimes, one needs to lose his soul in order to gain it back.
It is written that the truth can set us free. The truth that I love gay sex set me free?
You can read this story purchasing the e-book at the button aside!
You'll get a 148.6KB .EPUB file.
More products from Allan Fradick