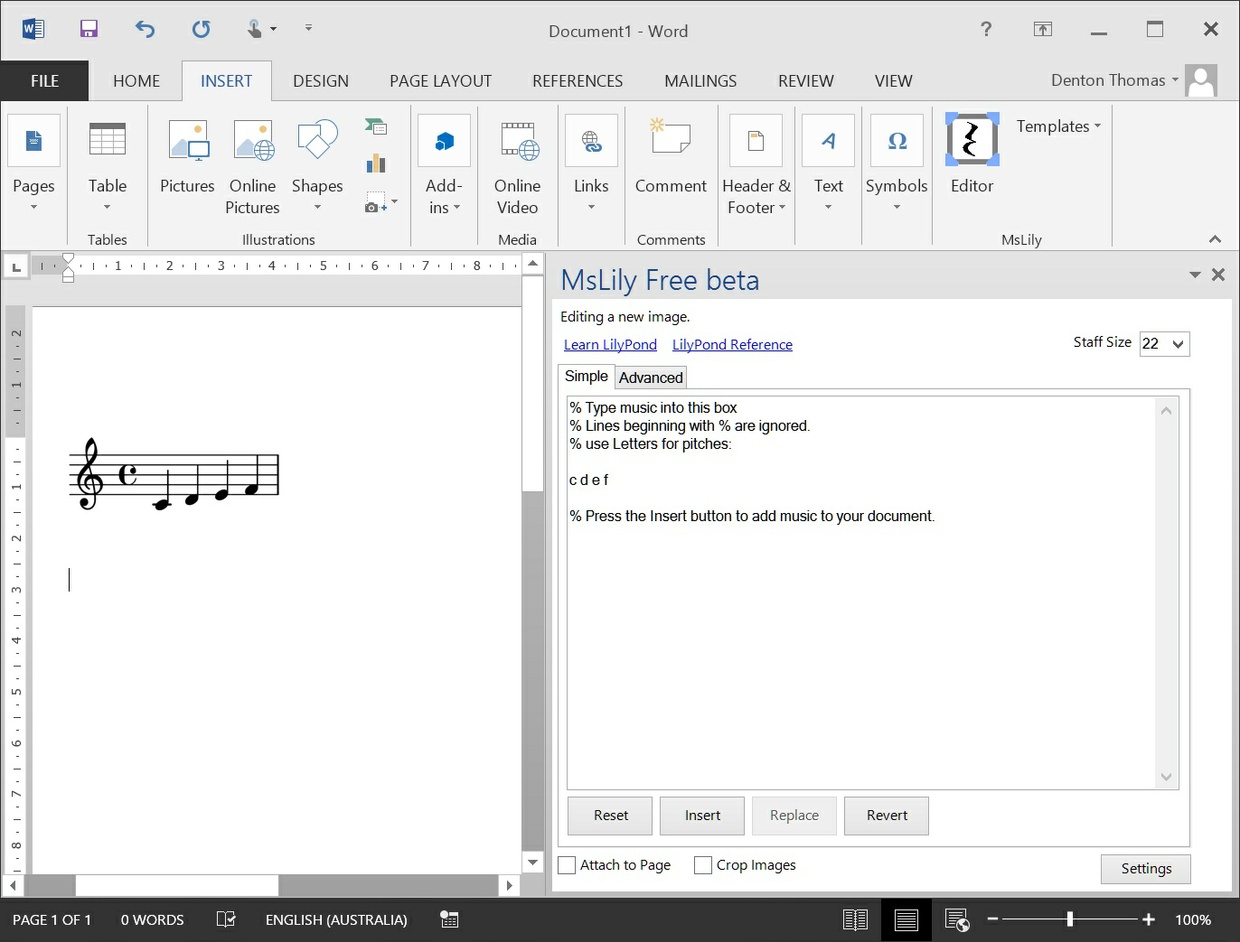 MsLily Free Edition (beta release)
This is the free, feature-limited version of MsLily. See the Standard Edition for full features and removing the "MsLily made" mark on your music!
MsLily is a Music Notation Add-In for Word.
MsLily is a tool for music teachers, music students, and anyone else who writes music or about music. Instead of creating music images in another piece of software, MsLily lets you quickly write and edit music excerpts natively inside of Word.
The best explanation: see MsLily at work in the video above! Then visit
www.dentonlt.com/mslily
for more videos and details.
System Requirements
MsLily Free and MsLily Standard Edition both require:
Licensing
MsLily Free is free to download [here!] and use, however:
As a software author, I am selling you a license to for your personal use of this software. As part of this license, I expect and support you in making as many copies and installations as necessary to support your own use. I do not endorse installing, copying, distributing, or providing this software to any other person or entity by any means.
If you have questions about this license, or you do not feel it meets your needs, please contact me to address your concerns and/or negotiate a mutually beneficial license agreement.
You'll get a 262.4KB .ZIP file.
More products from Denton's Web Store