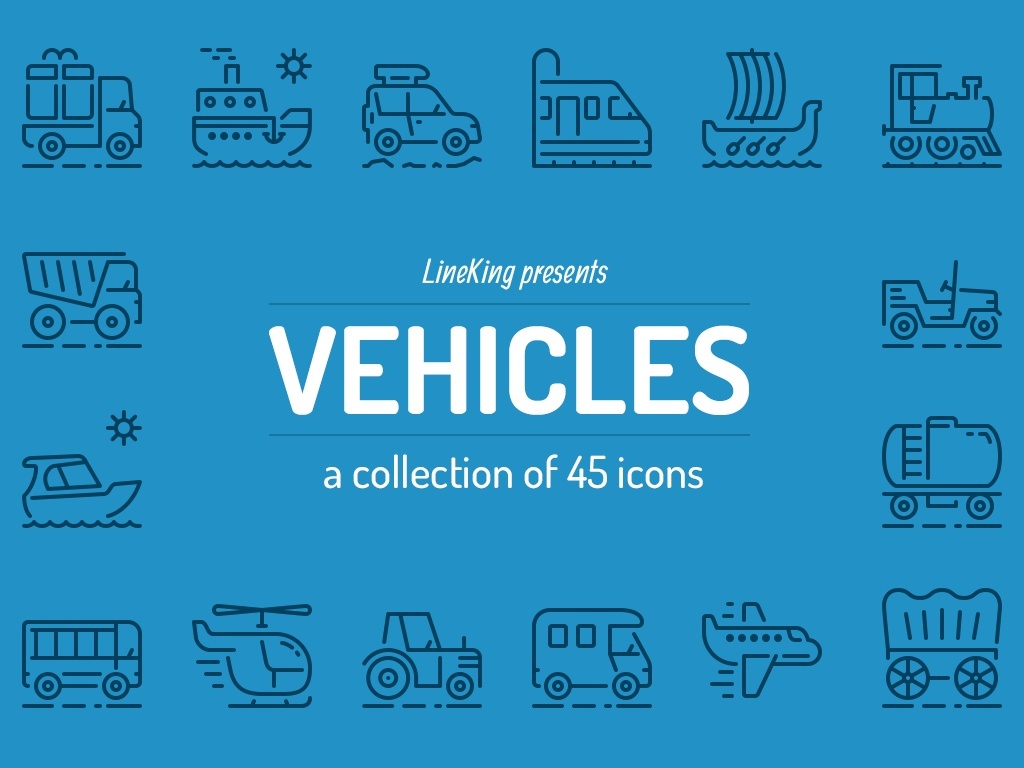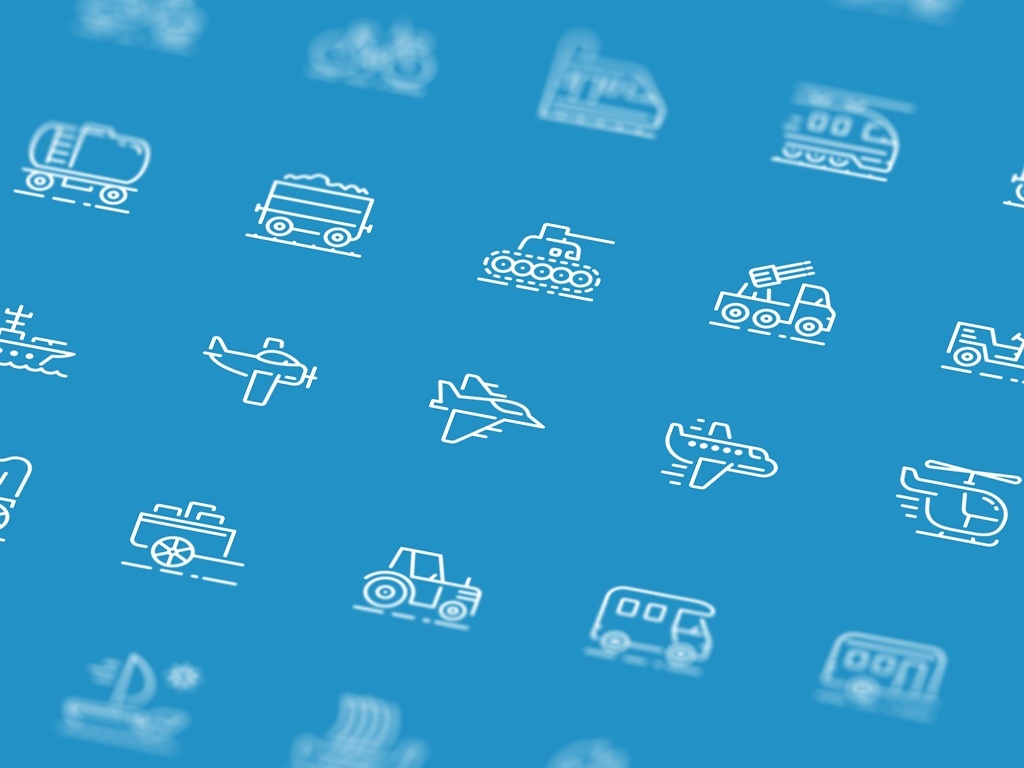 Vehicles Line Icons
This 
handpicked collection of 45 vehicles icons
 is part of the LineKing icon-set that you can find it here.
http://pixelbazaar.com/resource/lineking-icons
LineKing does not contain a separate collection focused solely on animals, and different animal icons are as part of different icon collections, but I've gathered all of them in one place and made a custom pack for you.
Other special LineKing collections include:
---
ALL THE PERKS YOU'LL GET

Thickness Control.
 All icons are designed in a way that you can control the thickness of the stroke with only a change in number.
Ultra Consistency.
 Level of details, perspective, mood, curve radius… All icons share these atributes equally, making them a one cohesive icon-set. This is really important folks!
Infinite Scalability.
 This goes without saying. All icons are designed as vectors, therefore they can be limitlessly scaled and work great at any size.
Unlimited Projects.
 You can use the icons in as many projects as you want, as long as you don't use more than 100 icons per project.
Formats for Everyone.
 Equipped with all the file-formats you'd expect included: AI (with full stroke control), SVG (web-optimized) and PNG (sliced in 5 sizes: 60×60, 90×90, 120×120, 180×180 & 240×240.)
iOS Optimized.
 Oh, and did I mentioned they are iOS optimized? All icons are crafted upon a grid of 60×60 pixels, making them blend perfectly into your iOS app. 
---
PREVIEW
To see a preview of all animal icons, check out this link: 
https://creativemarket.com/pixelbazaar/701601-Vehicles-Line-Icons/screenshots/#screenshot2?u=pixelbazaar
---
FREEBIE


Before going any further, make sure you download these additional 80 icons and get a taste of it.
https://sellfy.com/p/wtUh
You'll get a 2.7MB .ZIP file.
More products from Pixel Bazaar