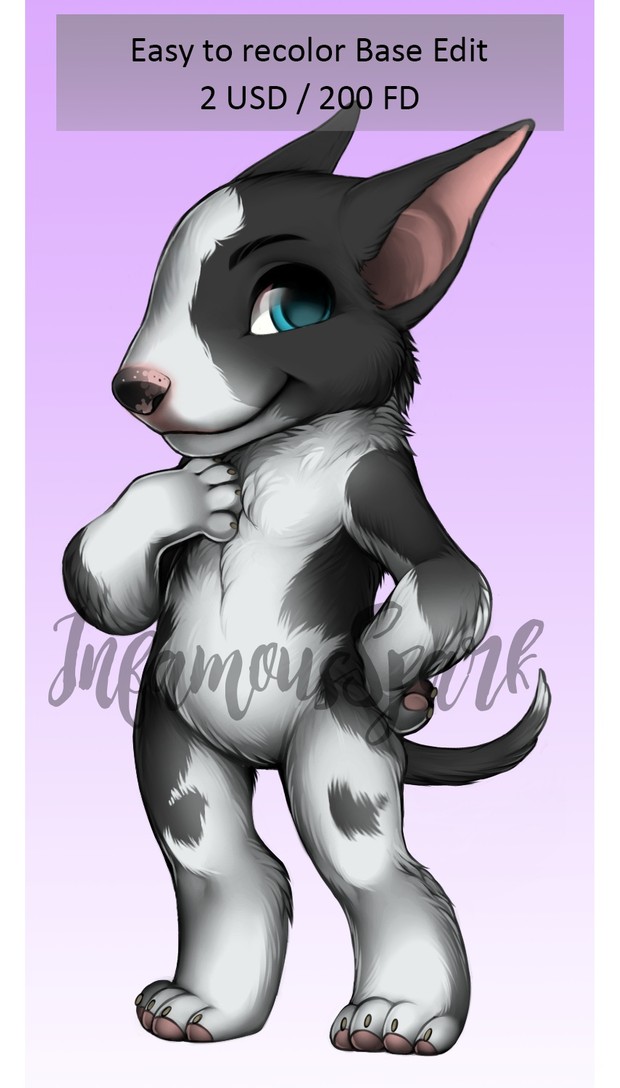 Bullterrier - Easy to recolor Furvilla Base
What you're getting:
- A PSD-file containing the recoloring base.

You can:
- Edit the recolor the base to create a Villager with original markings, but your colors!
- Add hair/other edits to your liking.

Please don't:
Distribute the base file to those who have not purchased it!

Disclaimer:
You pay for the work I put into creating the edits and the markings as well as making a recolorable PSD-file of them.
The blank canine grayscales are FurVillas property, the work I put into this edit is what I sell.
You'll get 1 file (8.3MB)
More products from InfamousSpark