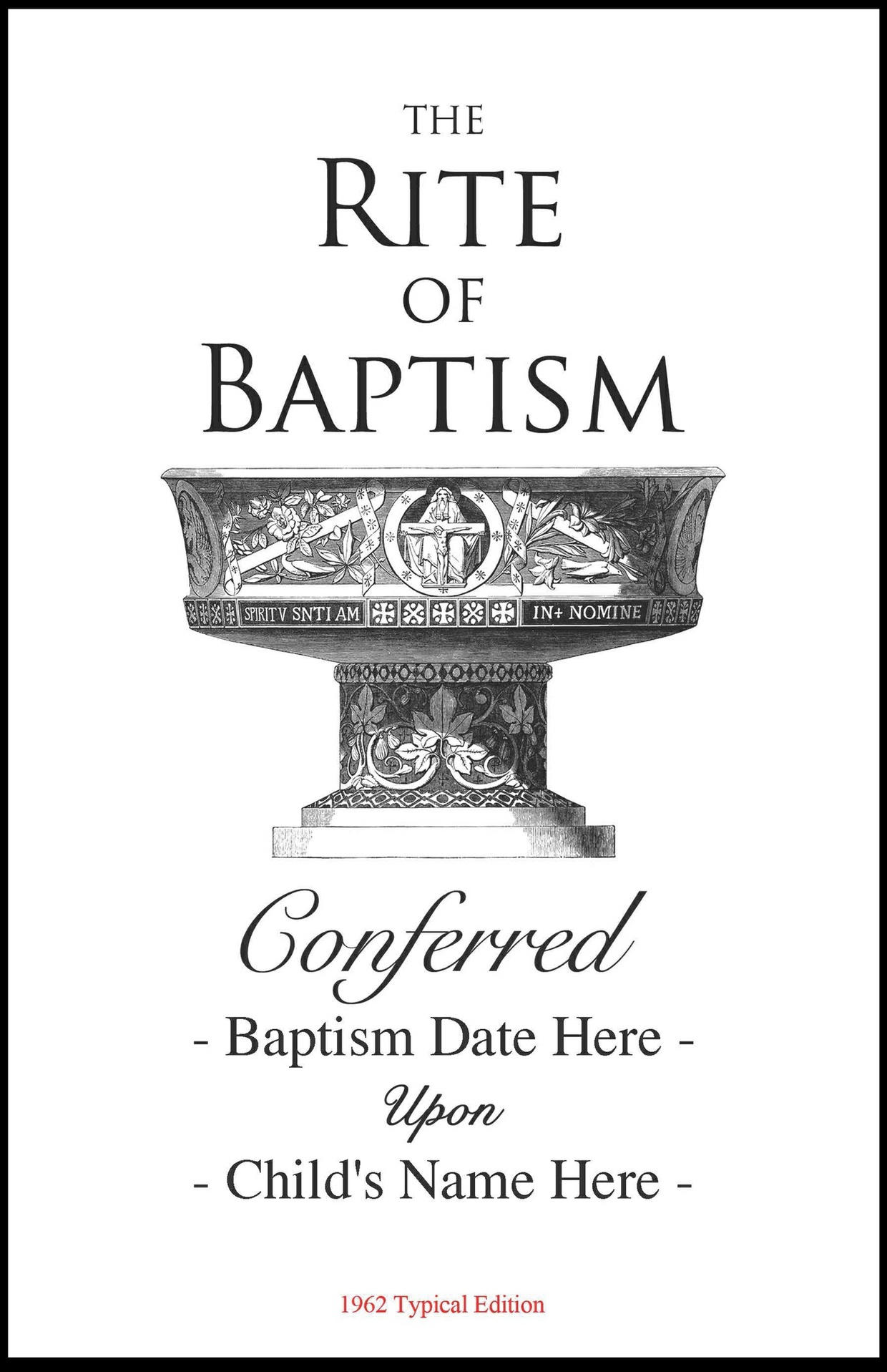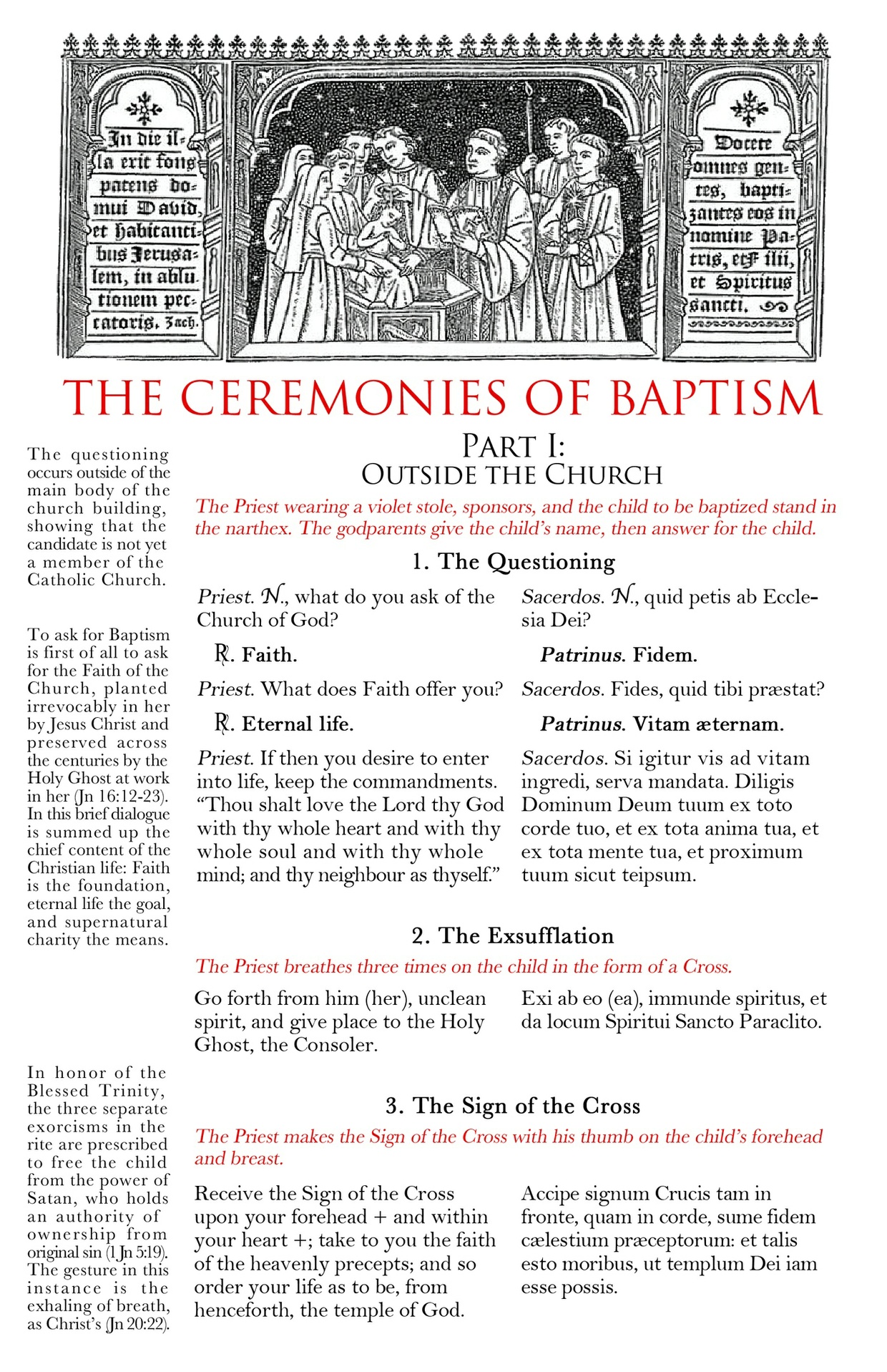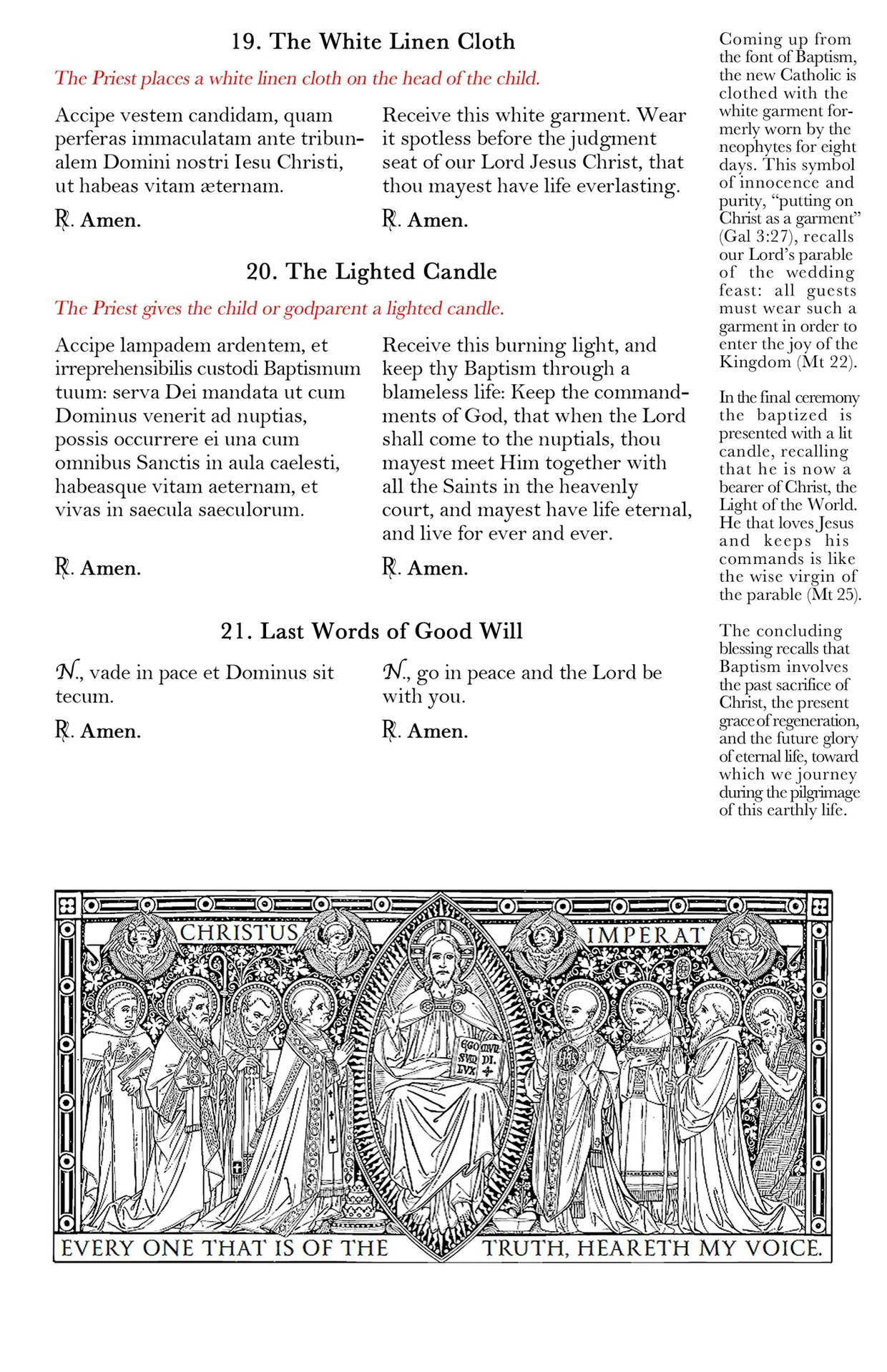 Traditional Catholic Baptism Program (Customizable)
**NOTE: Limit one Baptism, see below
The greatest gift a parent can give their child is divine and Catholic Faith, and the greatest way to initiate a child into that Faith is through the solemn rite of Baptism now commonly called the "
Extraordinary Form.
"
Since every Catholic has the canonical right to choose this traditional form of Baptism for their children (and every Latin rite priest has the canonical duty to offer this form when asked), our little 
Baptism Program 
is a tremendous aid to priests and faithful alike. It makes the rite highly accessible by providing:


Complete Latin formulae and liturgical directions from the 1962 Rituale Romanum - the traditional Catholic rubric for the Sacraments


Approved English translations of the rite, make it easier for those gathered to pray and follow along


Rich illustrations and explanatory notes offering deeper insight into the beauty and power of this great Sacrament


Additional prayers: the "churching of women" blessing, and a formal parents' prayer to consecrate their child to the Blessed Mother


Nihil Obstat and Imprimatur ensure fidelity to Catholic tradition, and make it a great resource for sharing the Faith with others


Finally, this program is 
fully
customizable:
When download completes, simply open the file, type your child's baptismal name and date into the program cover, and it becomes a personalized memento of the important day.
Since this program is standardized in half-sheet size (5.5 x 8.5"), even a basic home printer should have no trouble running copies. Since the program is 12 pages in total, every program can print double-sided on 3 sheets of paper (8.5x11"), then easily fold into a booklet.  
**Each purchase includes 
complete
usage, adaptation, and printing rights
for as many copies as you need,
limit one Baptism
. Please do not share or adapt your download beyond this capacity, and feel free to contact us for more widespread usage rights (for example, as an open resource at your parish).
We highly recommend this resource for anyone desiring to immerse themselves more deeply in this venerable rite!
You'll get a 6.3MB .PDF file.