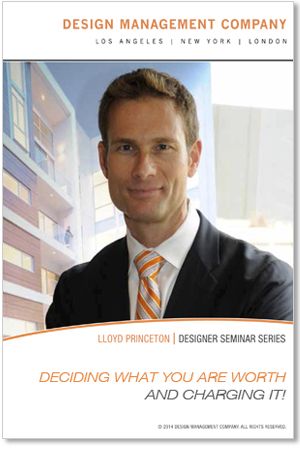 Deciding What You Are Worth and Charging It!
Part two of Lloyd Princeton's Master's Class focuses on how to interview and bid once you land a prospective client. Lloyd gives you pricing options and ways to formulate your charges in an all important letter of agreement by exploring various pricing options, including: Design fees, hourly, cost plus, percentages and fixed fees. Approximately 43 mins.
You'll get a 504.1MB .MP4 file.
More products from Lloyd Princeton