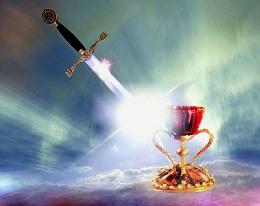 Sacred Alchemy - Part 1
This definitive two-part channeling on the spiritual ramifications of the Return of the Goddess and the rediscovery of the Grail Archetypes covered two weekends in Captain Cook, Hawaii in front of a live audience. Presented through Isaac George, Archangel Ariel, St. Germain and Mary Magdalen disclose the elements of alchemical relationship, the origins of the conflicts between the sexes, Sacred Sexuality, and the eventual resolution of the basic conflict within Duality. Over four hours in length, including questions from the audience. Recorded in Hawaii, Jan. 8th and 15th, 2005.
You'll get a 87.7MB .MP3 file.
More products from Isaac George