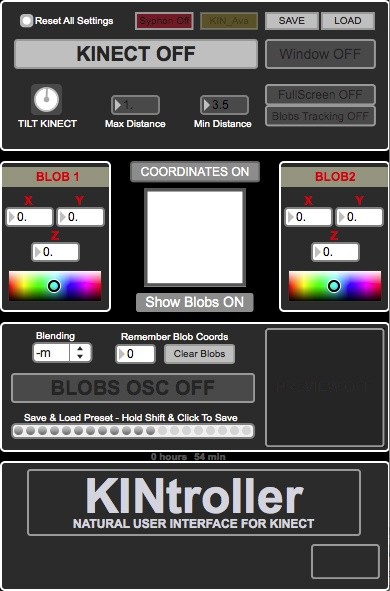 KINtroller 1.2 (No Time Limit)
Tested on OS X 10.6 to 10.9 "KINECT v1473 not supported"
KINtroller is designed to handle OSC & Syphon Data, which can be used as an intermediary format for Kinect v1 data .
KINtroller was developed to be the easiest-to-use, most cost-effective motion capture system available for Classrooms and Live Installations that produce MoCap data in realtime captured from a Kinect Sensor.
Why KINtroller ?
• Advanced OSC routing
• Syphon routing
• Auto-calibration
• Specify OSC output IP and Port in real time
• Send Blobs coordinate of all users inside the space
• KINtroller can be used in any installation requiring fast object/hand tracking and communication to other software such as QUARTZ COMPOSER, MAX MSP, VDMX, RESOLUME ARENA, OSCULATOR and much more.
Download Demo
http://salvonostrato.com/KIN_SOFTWARE/
You'll get 1 file (106.7MB)
More products from SALVO NOSTRATO