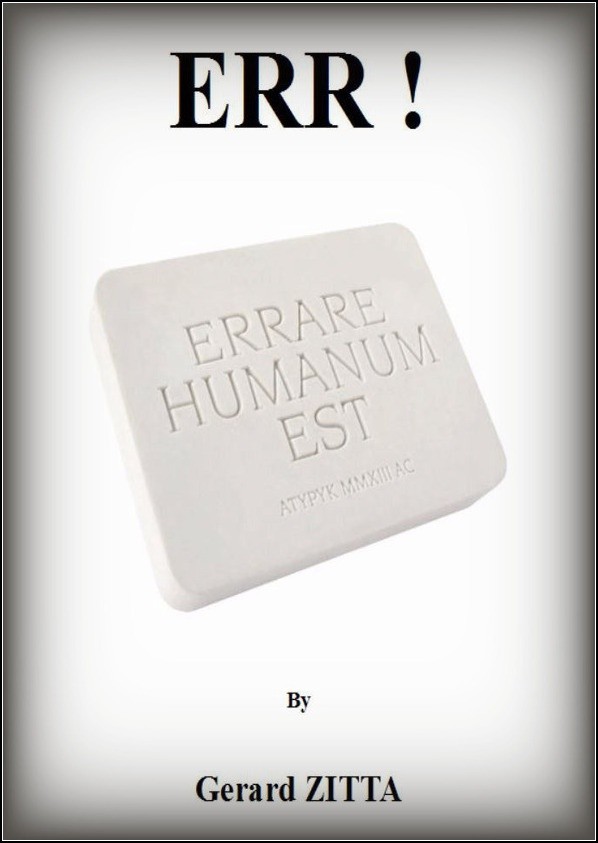 ERR!
"I think your routine is very good.  I may use it a couple times myself. "
Brian T. LEES (a.k.a. Topper)
[Although different, the plot can be seen as a variation of an article in Abraca-Poof ! - December 2016 that can also be found on
lybrary.com
. Brian T. Lees digged up an unreferenced gem buried somewhere in one of Aldo Colombini's DVDs.]
Effect
:
You produce a deck of cards and hand it to a spectator. (You will not touch it or see it any more). The spectator shuffles the deck, selects a card, folds it and puts a rubber band or a paper clip tight around it. Despite these lab conditions, you try to guess their card! And believe it or not, you will always succeed. Their card can be given back as a souvenir.
It does look like a missed trick, with potential for comedy, but at the end it will be a real mystery.
- No gimmick
- No peek
- Easy to do, no sleight of hand.
- OK for close-up, parlour, stage, kids shows, dinners, pseudo hypnosis, etc.
- Standalone routine, but can be used also as an out or life buoy in some card divinations and effects.
- Good potential for comedy and acting
You'll get 1 file (2.3MB)
More products from Gerard ZITTA