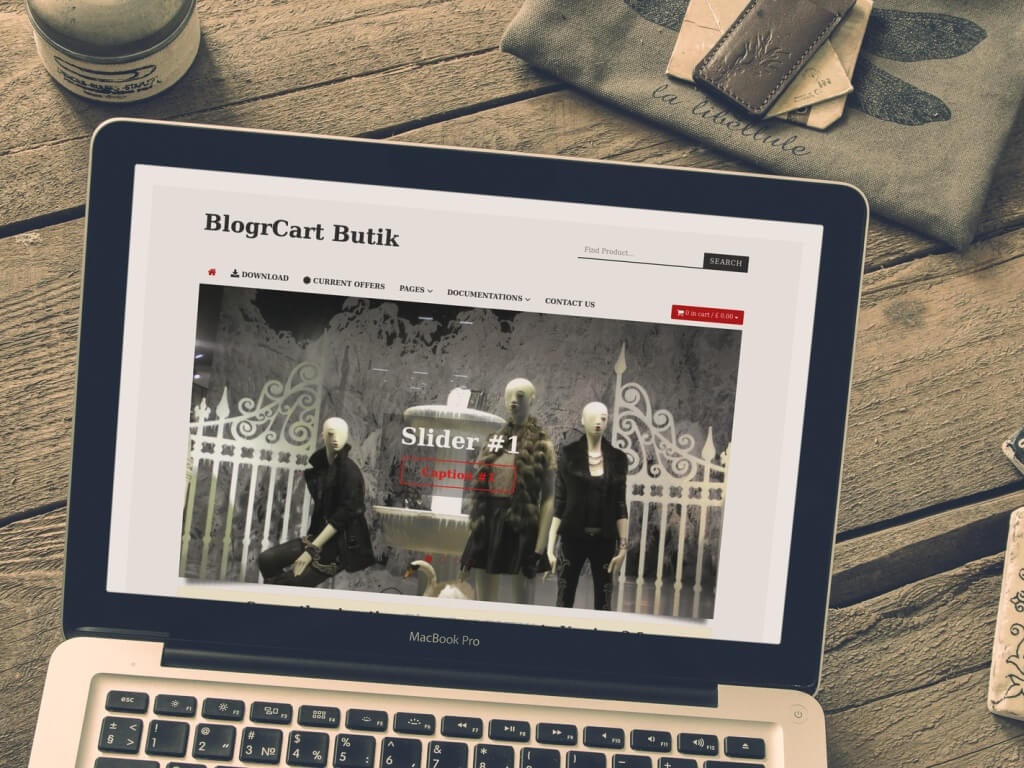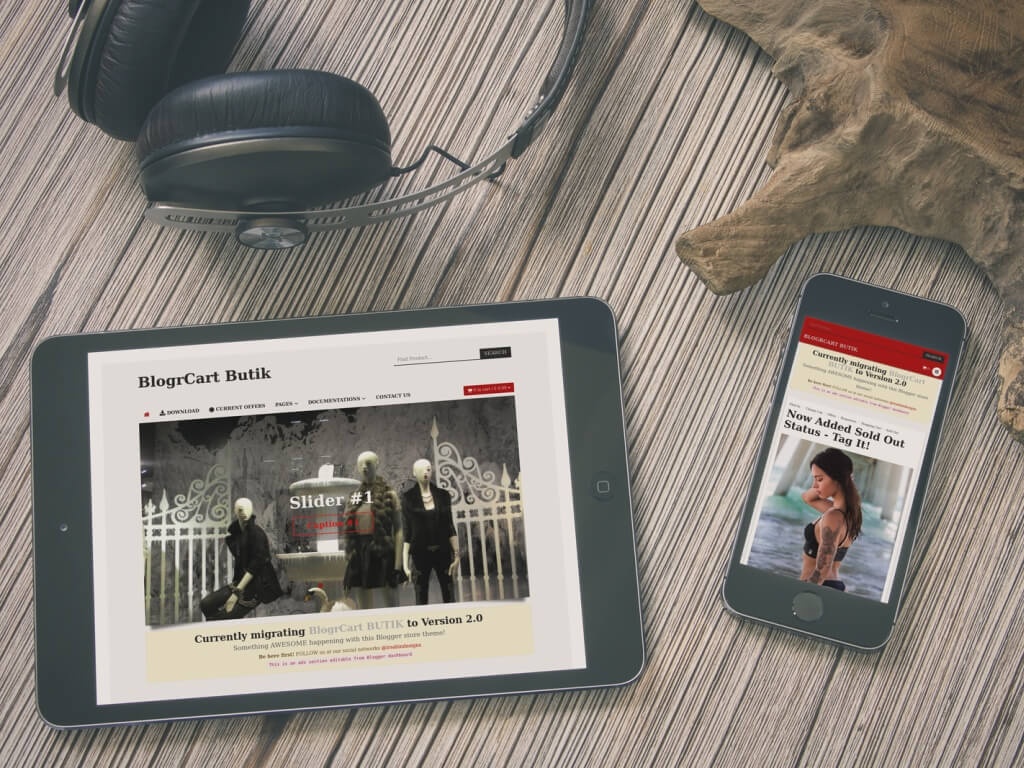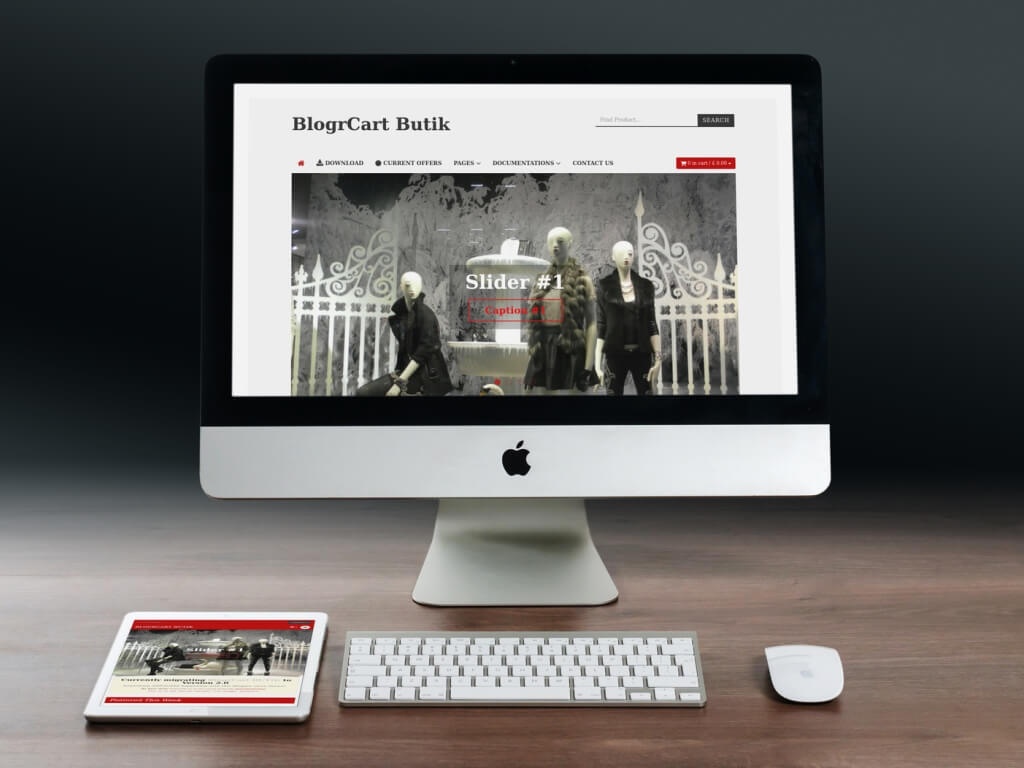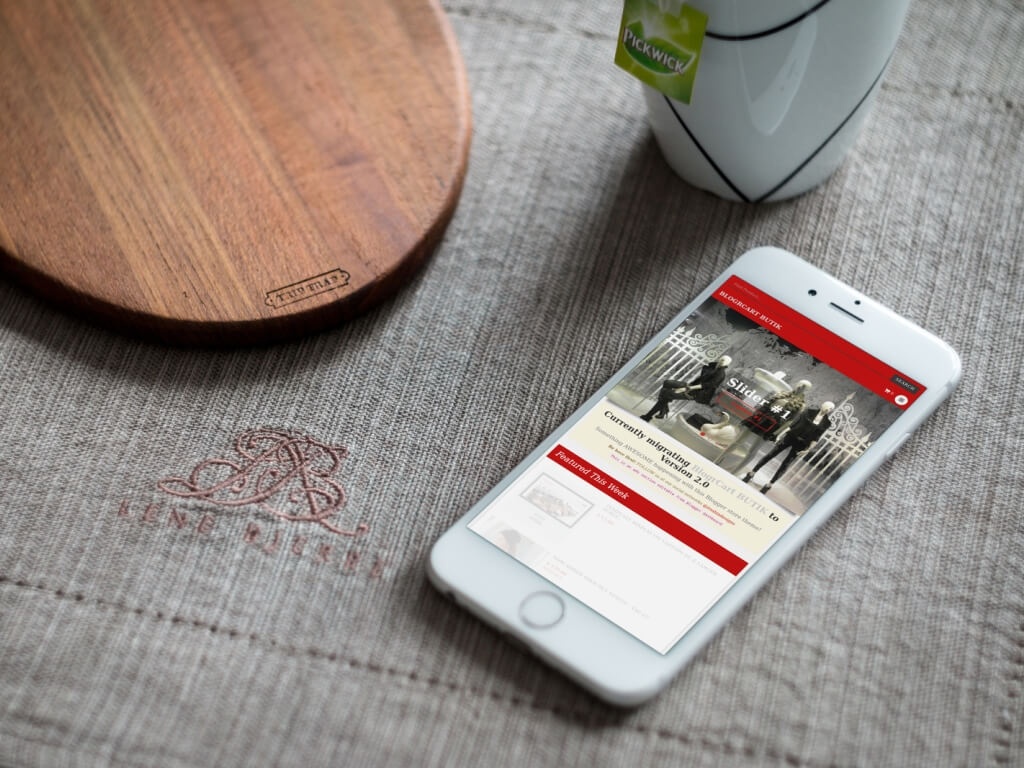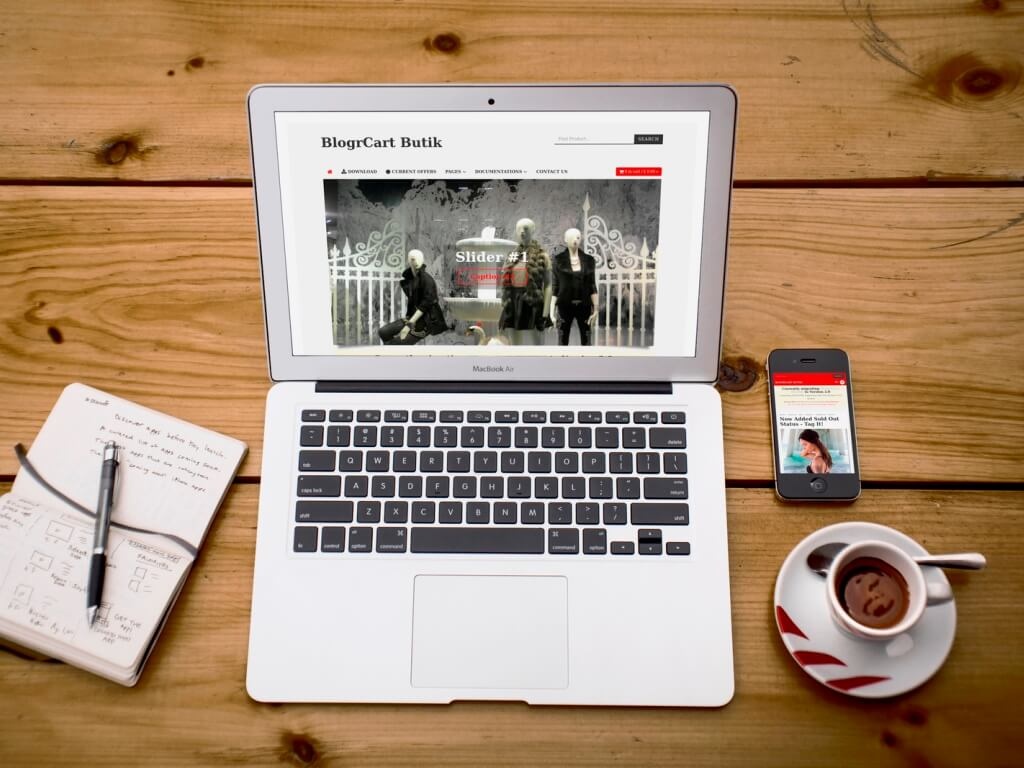 BlogrCart BUTIK (PRO v2.0) - Blogger Store Theme E-commerce Inspired with Shopping Cart
BlogrCart BUTIK Version 2.0 -
This Blogger e-commerce inspired theme/template
initially released August 2014, now has a newer framework for 2016! Fully responsive mobile ready shopping cart equipped, send order email notifier, Paypal checkout pre-installed. All templates are delicately hand crafted to meet todays web page best practices on a Blogger blog platform.


NO PROGRAMMING NEEDED!


No monthly service fees.


No monthly/yearly subscriptions.


Send order form pre installed.


No code editing for installation.


Fully documented to customize to your own!


How does #blogrcart Blogger store themes helps your online business?


Your blog will never look (& feel) like a blog anymore!


Create professional online webstore without programming knwledge.


Quick setup, easy customization without code edits.


Easy arrange, edit & insert product data for publishing.


Reduce monthly expenses - no fees attached!


Create multiple store for FREE - Up to 99 under 1 email account!


Product categorization built-in search & indexing.


Share products to social media with a click of a button!


Product listings is content - Best positions from search engine results easily!


Market your products to targeted & wider audiences easily!


Valueable (& free) data provided by Blogger dashboard.


Secured online payments, instant transactions to your account.


Receive orders instantly via email - no bandwith limit, totally free!


Supports multiple Store Admins without personal data sharing!


"...Just an email away to setup your online store and receive orders/payments ridiculously easy - even on mobile!..."USEFUL LINKS
 - view it in action!
---
THEME FEATURES
---


Responsive web store design template on a FREE Blogger blog platform!


Responsive image slider with image upload features [NEW & Improved].


Unlimited display products/posts by labels w/ preset styles [New].


Custom homepage ease update.upload images


Blogger Template Designer compatible - select & customize colors, backgrounds, text, fonts [New & Improved].


Supports 25+ preset currencies & create custom currency avail.


Shopping cart views ready [New & Improved].


Send order form & checkout ready!


Paypal checkout ready - with supported currency conversions.


Checkout to available Paypal currency with auto totals converter [New & Improved]..


Tax & various shipping settings available.


Responsive drop down main navigation - with link constructor! [New & Improved].


Product search built in ready.


Related product display [Improved].


Product status display [New].


Custom Blogger dashboard with indicators  [New].


Auto post editor ready -  quickly publish products pages [New & Improved].


Limitless arrangements of product image upload.


Error page ready [Improved].


Auto notification order form sent to store & user.


Social instant sharing feature - (incl instant share to Whatsapp on mobile) [New & Improved].


Search engine optimized, meta tags ready, meta social sharing tags ready [Improved].


Quick loading, web page best practices & clean readable mark-ups.


Pre-installed sections to display banner ads/ offer section [New].


Mobile apps icons sample included (mobile bookmark apps icons).


Sample Blogger product/post pages ready for instant install [New].


Optional & compatible add ons available to use & purchase...


[NEW] Shipping by weight checkout


[NEW] Currency changer checkout


[NEW] PageSeguro checkout ready (BRL currency only.)


WHAT WILL YOU GET?
---


Full human readable template file for upload


Sample products & blog pages/contents file for instant upload


Auto post helper file


Documentation with video tutorial & links


Mobile apps icon examples/sizes


License & usages.


FREE & full support & installation.


Attribution or credit links removed!


[BONUS] Example royalty free product images to use!


UPDATES/CHANGELOGS
---
Documentation Version: 2.0

Current Theme Version 2.0
- 
July 2016


New version released.


New responsive framework.


Improved performance.


More new functions & theme improvements introduced.


Theme Version 1.++
 - August
 2014
Version History:
http://blogrcart-butik.blogspot.com/p/version-history.html
CONTACT
---
Contact developer/designer support[at]irsah[dot]com or use the message button on this page for quick response.
Click the 
green button
 for instant download - 100% backed by the best people in the industry.


VIEW #blogrcart DAILY TWEETS! 
http://twitter.com/hashtag/blogrcart
---
".. Thank you! I been trying to customize to my spec literally all day! You guys actually helped me get the job done... - Adrian "... I am quite impressed with the template bought and your attention to details... " - Online Garage Sale.

"... Best Blogger template & support I have ever experienced!..." - A.Zam UmicMalaysia



THANK YOU
 - For making our #blogger themes reached 12,000++ downloads /month. A percentage of theme purchases is dedicated for charity since January 2015. View our Instagram
http://www.instagram.com/irsahindesigns
on how your contributions helped the community!
You guys are AWESOME!!!
You'll get a 2.6MB .ZIP file.