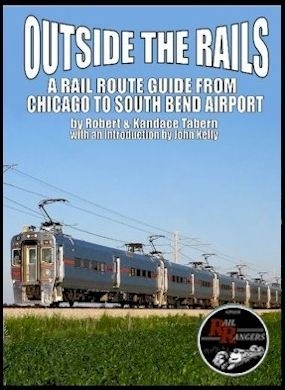 Outside the Rails: A Rail Route Guide from Chicago to South Bend Airport, IN
This 120-page railroad route guidebook covers the 90-mile-long route between Chicago, Illinois and South Bend, Indiana on the South Shore Line. This book provides historical information as the train passes through such trackside locations as Hegewisch, Gary, Hammond, the Indiana Dunes National Lakeshore, and Michigan City. This book is used by APRHF Rail Rangers Interpretive Guides who present onboard educational programs on the South Shore Line several Saturdays per month. This book by Robert & Kandace Tabern is for passengers traveling aboard the South Shore Line between Chicago-Millennium Station and South Bend-Airport Station.
You'll get a 21.6MB .PDF file.