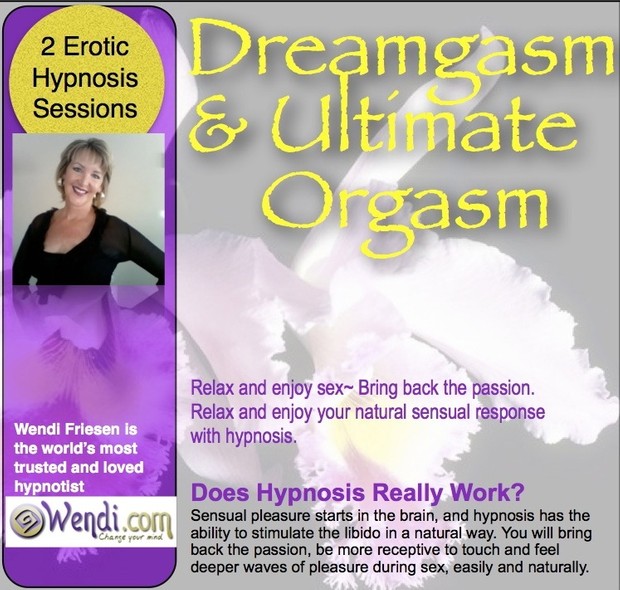 Ultimate Orgasm - hypnosis session to help you relax and enjoy sex and feel more pleasure
~~~~~Ultimate Orgasm hypnosis ~~~~~

New, improved, longer lasting, faster acting, mind boggling experience. A sensual journey of pleasure.

Imagine being able to teach your mind and body to really enjoy the pleasure of sex, and to let yourself linger in the moment, almost as if you could slow down time and really enjoy the moment... forever.For women, this will help to make the body more responsive allowing you to achieve orgasm easier. For men, this program will give you more control, more lasting power, and some men tell me they can achieve multiple orgasms with this program. Find out for yourself.

You may find that this intensifies the sensations of orgasm, or prolongs the duration of the orgasm. With the book Hypnotize Your Lover you can use this process to create hypnotically induced orgasms.
You'll get 1 file (16.1MB)
More products from Wendi Friesen