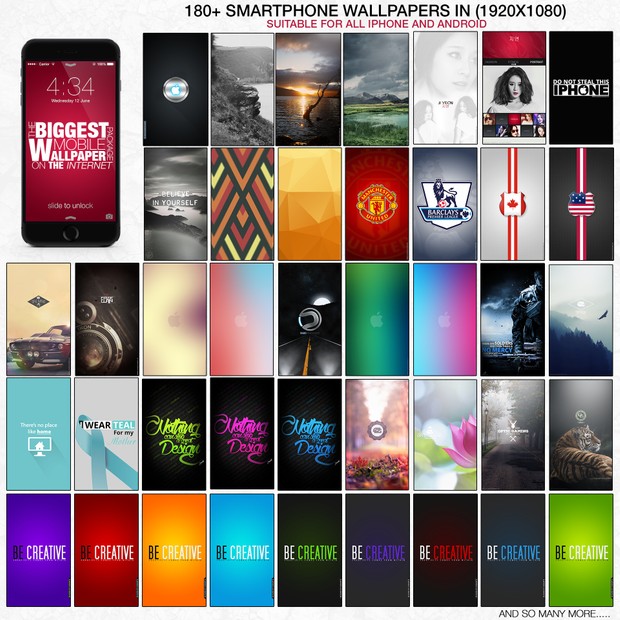 180+ Wallpapers for Smart Phones
Large preview to the files included can be seen HERE -
http://i.imgur.com/xWOopjR.png
This pack contains approx 185 wallpapers and are mainly for iPhone they are mainly 1080x1920 filesize at 300dpi to fit the iphone 6+ and is a coupe that are 1136x768 which is the iphone 5 specifications.
But all fit android devices too.
This pack is a huge collection of mine which alot of time and effort went into these files.
*No refunds
*No Giving away or Selling is permitted.
You'll get 1 file (163.3MB)
More products from Graphic Wizard