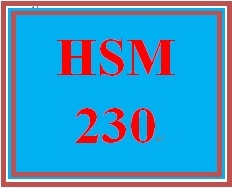 HSM 230 Week 1 Ethics and Law Presentation
HSM 230 Entire Course Link 
https://uopcourses.com/category/hsm-230/
HSM 230 Week 1 Ethics and Law Presentation
Resources
: How to Create PowerPoint® Presentations
Review
 the Microsoft Office website to get help with PowerPoint®. Go to Training for 2013 application's Locate PowerPoint®. and review the tutorial to learn more about PowerPoint®.
Create
 a 10- to 15-slide Microsoft® PowerPoint® presentation comparing and contrasting the roles that ethics and laws play within organizations.
Include
 speaker notes for presenting the slideshow in person.
Include
 an introduction and a conclusion.
Use
 at least two outside sources.
Cite
 your sources following APA formatting guidelines. (See the 
Writing Style Handbook 
for more information
.
)
Post
 your presentation as an attachment.
Click
 the Assignment Files tab to submit your assignment. 
You'll get 1 file (124.2KB)
More products from UopTutorials