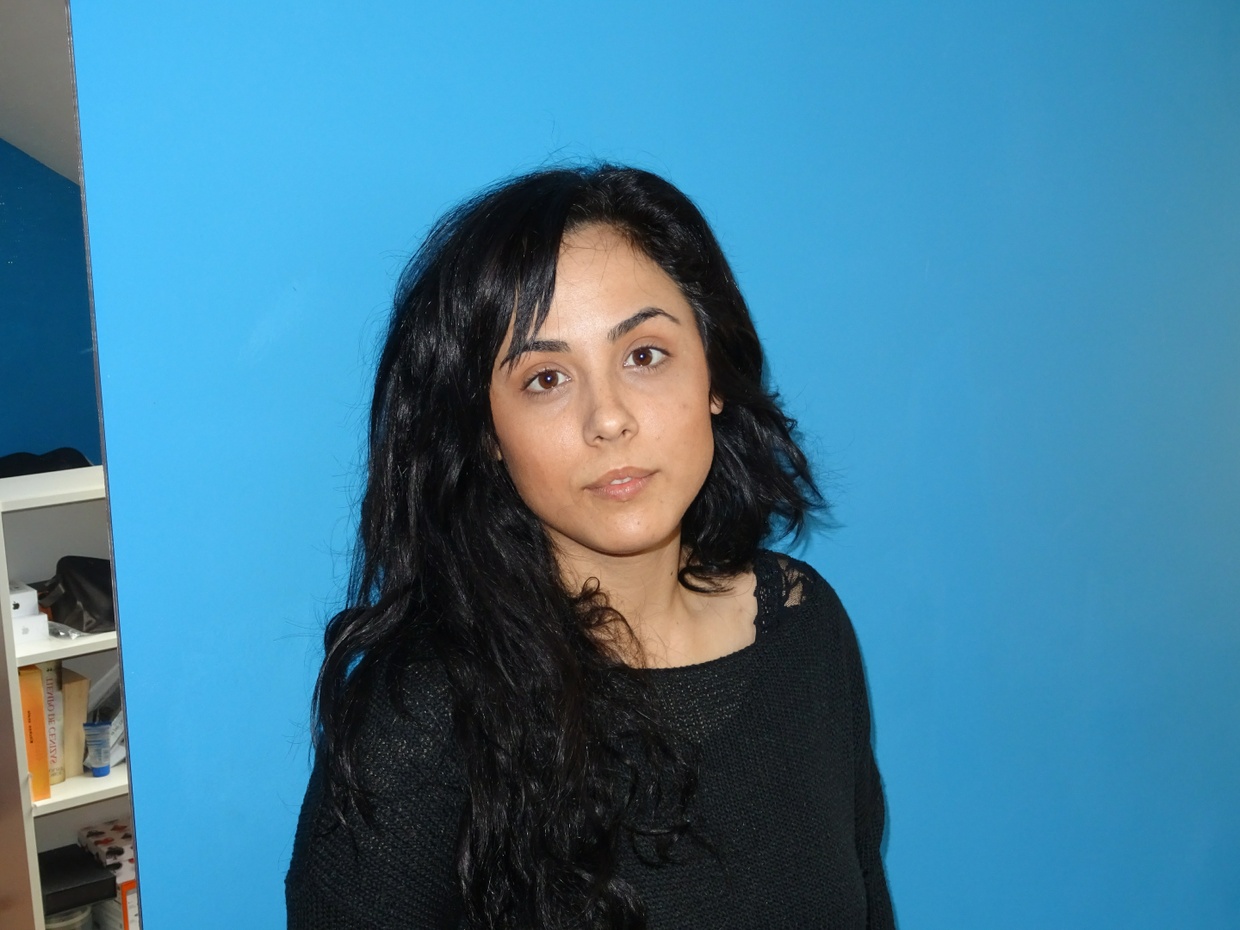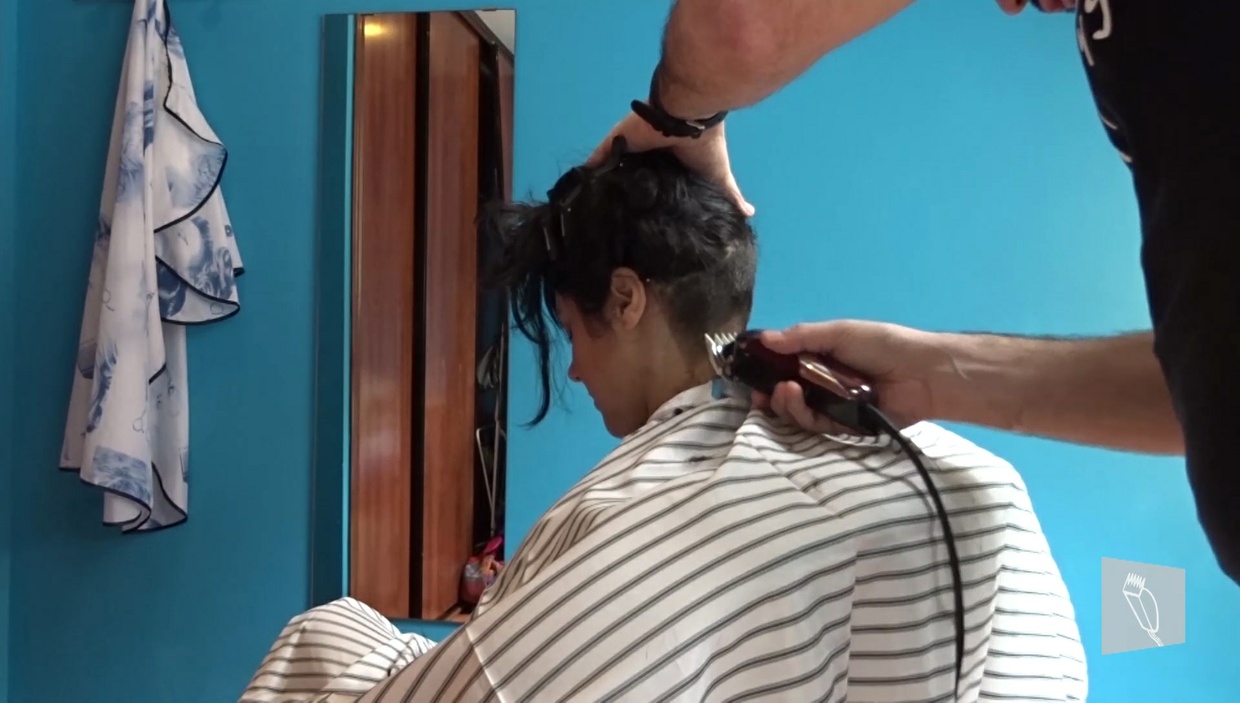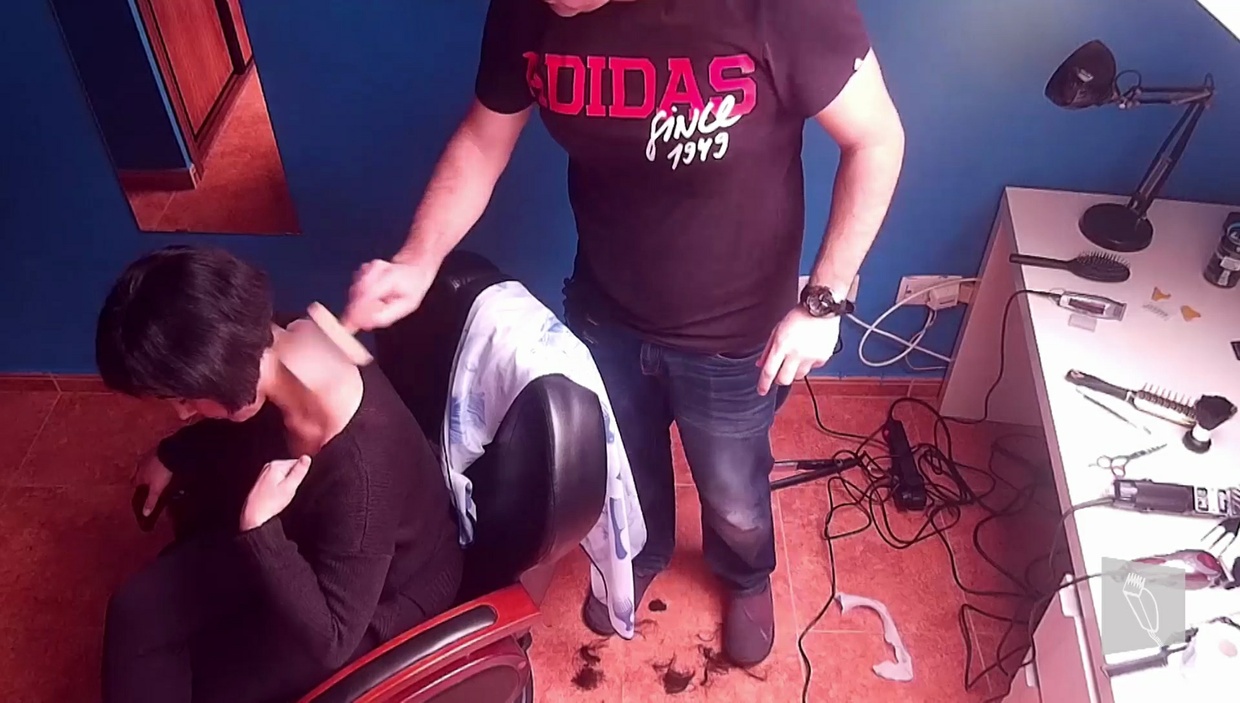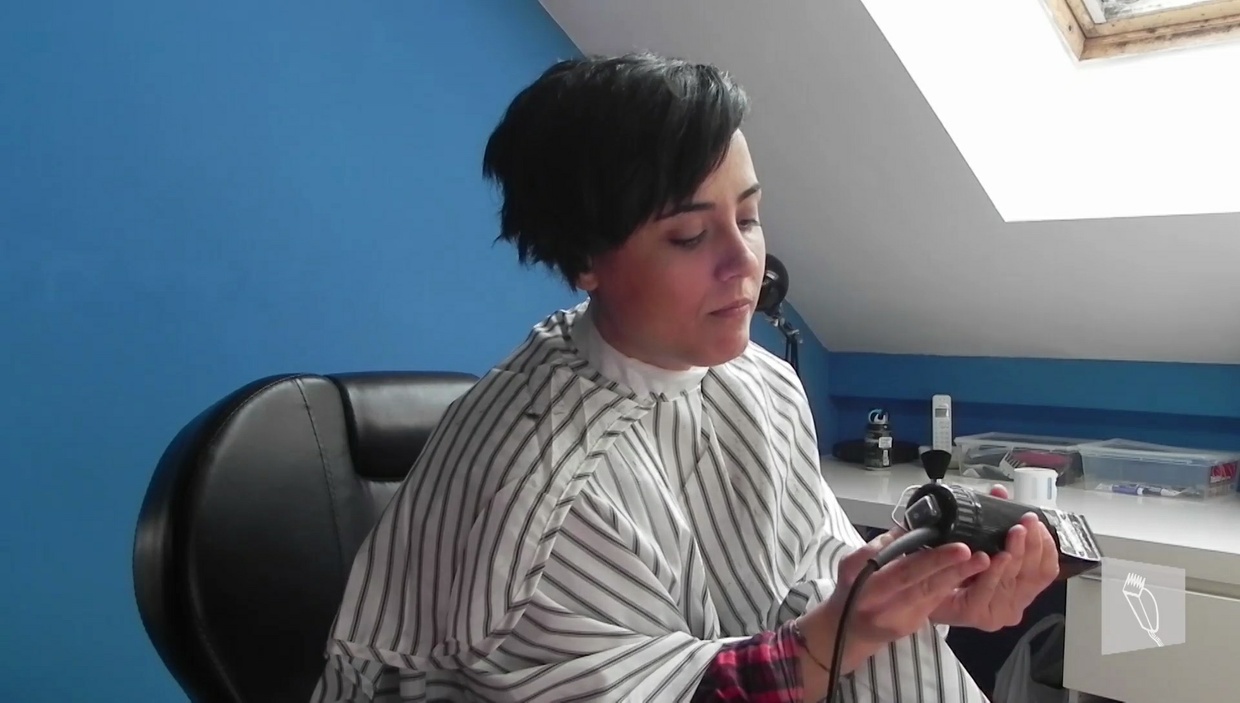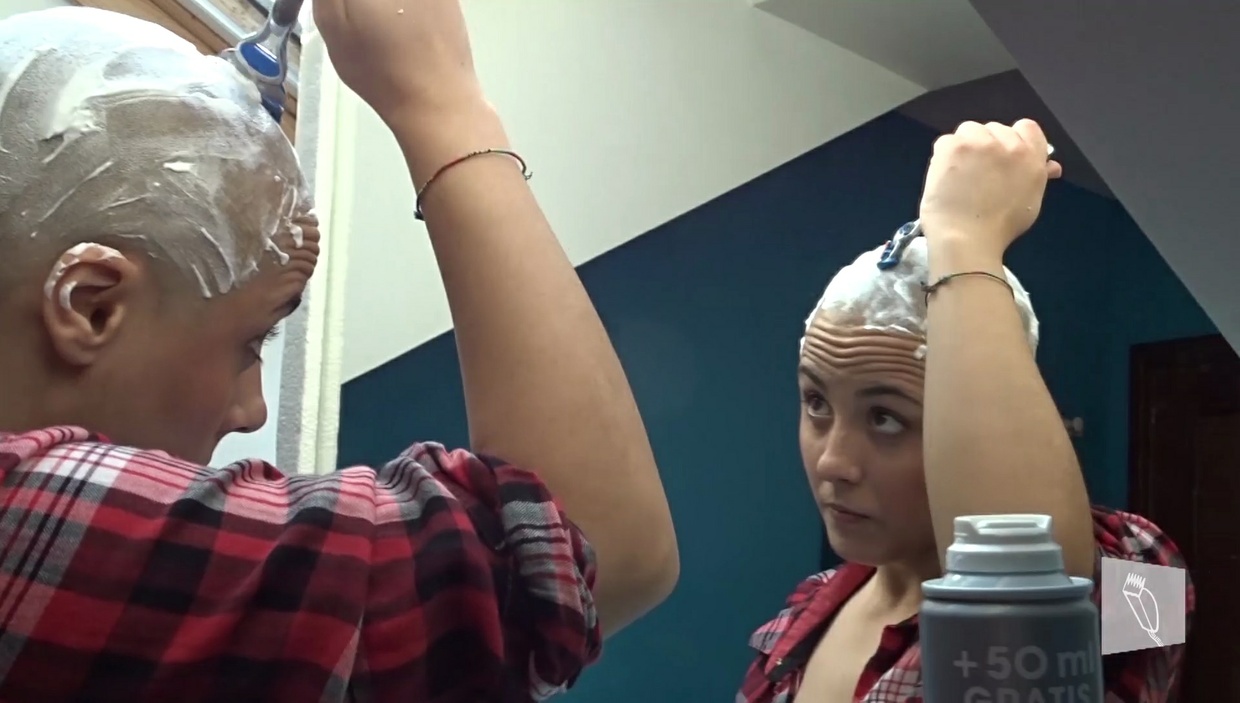 16 Vanesa: Curly long, buzzed nape, medium hair, sidecut, undercut & headshave
Vanesa es nuestra nueva modelo de pelo negro. Ella tenía una larga melena rizada y con mucho pelo que aprovechamos para realizar varios cortes.
Primero rapamos su nuca y cortamos toda su melena a la mitad.
Después le hicimos un sidecut y, después un undercut.
Tras esto, le dejamos la máquina Oster a Vanesa para que ella misma se rapara el pelo que le quedaba. Después la afeitamos pero, unos días después regresó para que la grabáramos afeitándose ella misma.
Esperamos que os guste!
========================
Vanesa is our new model with black hair. She had a lot of long curly hair that we used to make her several cuts.
First we shaved the back of her neck and cut her hair over the shoulders.
Then we made her a sidecut and an undercut.
After that, we left her the oster clipper so she would buzz the remaining hair. After shaving her head, but a few days later she returned to we record shaving herself.
We hope you like it!
Vídeo DIVX MKV: 1,99 Gb / 2h24m
The reason for using MKV multiplexing with the DIVX H265 video codec is given by the long duration of the video and our commitment to offer the file to our clients with the highest possible quality, at 1080 lines.
You can play this video with VLC Media Player:
www.videolan.org
El motivo de utilizar multiplexación MKV con el codec de vídeo DIVX H265 viene dado por la larga duración del vídeo y nuestro empeño por ofrecer el archivo a nuestros clientes con la máxima calidad posible, a 1080 líneas.
El vídeo puede reproducirse con VLC Media Player:
www.videolan.org
You'll get a 1.9GB .MKV file.
More products from Guia Cero