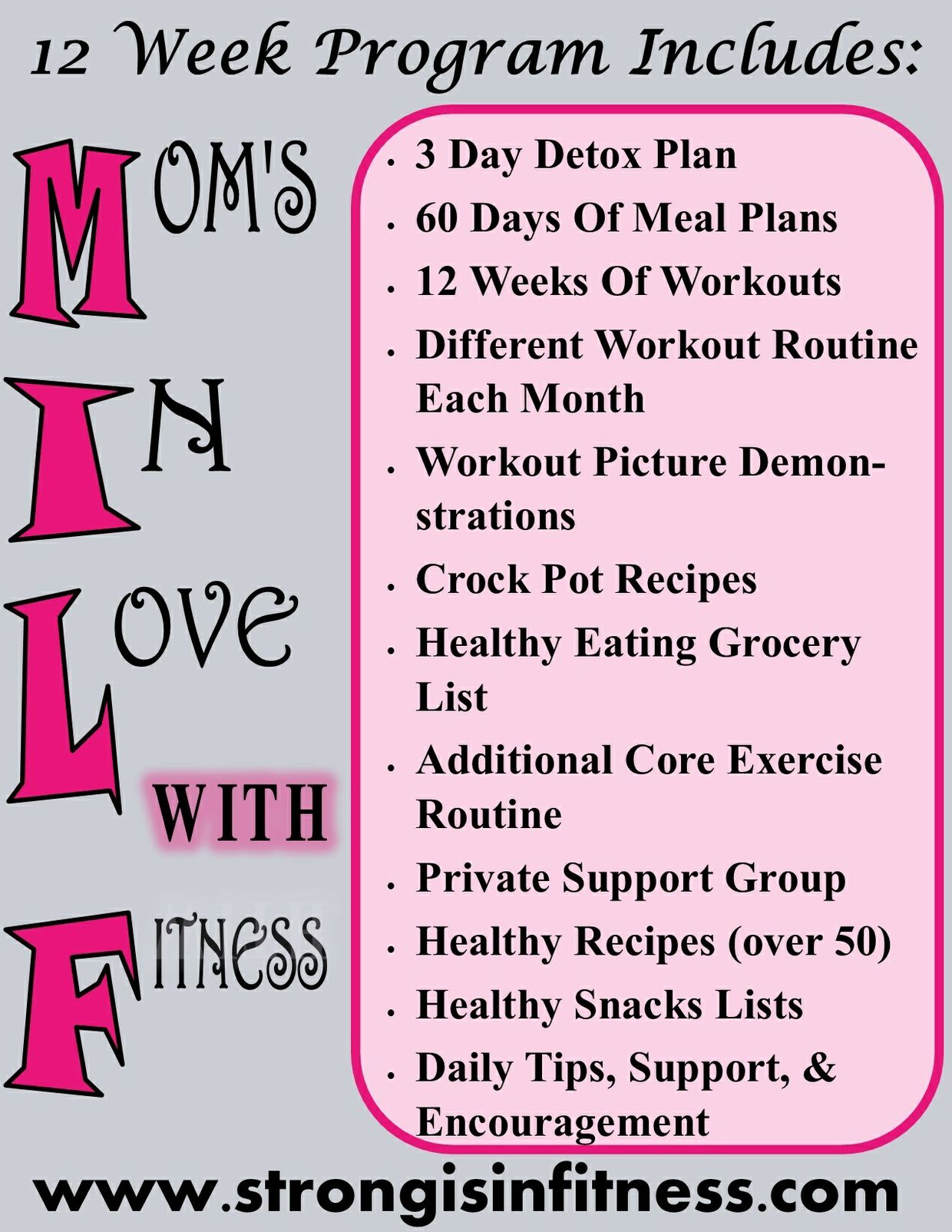 Mom's In Love With Fitness
After welcoming my 3rd child into the world, I was forced to realize my workout time was going to be greatly reduced!! So I started talking with other busy people and realized the need was out there for an affordable workout plan that didn't make you spend hours in the gym. And that is how my M.I.L.F. program was formed!!
This program is comprised of 3 different month's of workouts all of which are 30 minutes and are done 3 days a week. Cardio is totally optional with this plan!!! Why it works is because you are doing strength training which builds your muscles, boosts your metabolism, and helps weight loss to be easier.
To make it even better, the program also comes with 2 months of meal plans to help you stay on track along with lots of healthy and delicious recipes!!!
And there is more:
*Free Facebook Support Group
*Free 3 Day Detox
*Additional Core Exercise Routine
*12 Week's Of Workouts
*60 Day's of Meal Plan
*Healthy Recipes
*Instructions on Setting Calorie Goals
*Daily Support and Encouragement
http://www.strongisinfitness.com/m.i.l.f..html
You'll get a 169.7KB .DOCX file.
More products from Dana Wikoff