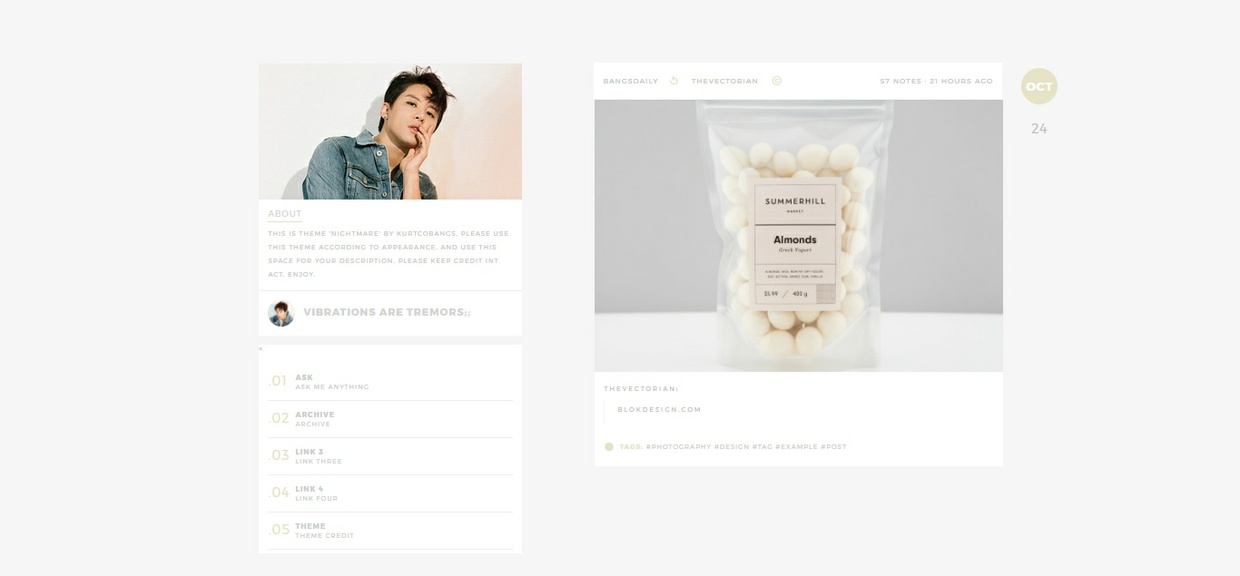 Tremors: Tumblr Theme
Static Preview Here:
http://solodesigns.co/tremors
Tremors is a one columned theme with multiple post widths, lost of visible post info and sidebar image, icon and double input custom links. 
Post Width Options: 400px - 540px Only
Sidebar Image Input: 290px x 150px [ must be this size ]
Sidebar Icon Image: 30px x 30px [ 100px works fine ]
Two Custom Links
Blog Title Input
Optional Hide or Show Captions
Visible Post Info
- This theme is made to be colored on a grey or black background. You can color this theme anyway you want but it portfolio designed to be showcased on some colored background. Coloring this theme is totally up to you.
Once you have paid for the product through paypal then the text for the theme's code will download for you. Have any questions? Email me at
[email protected]
You'll get a 21.1KB .TXT file.
More products from Solo Designs