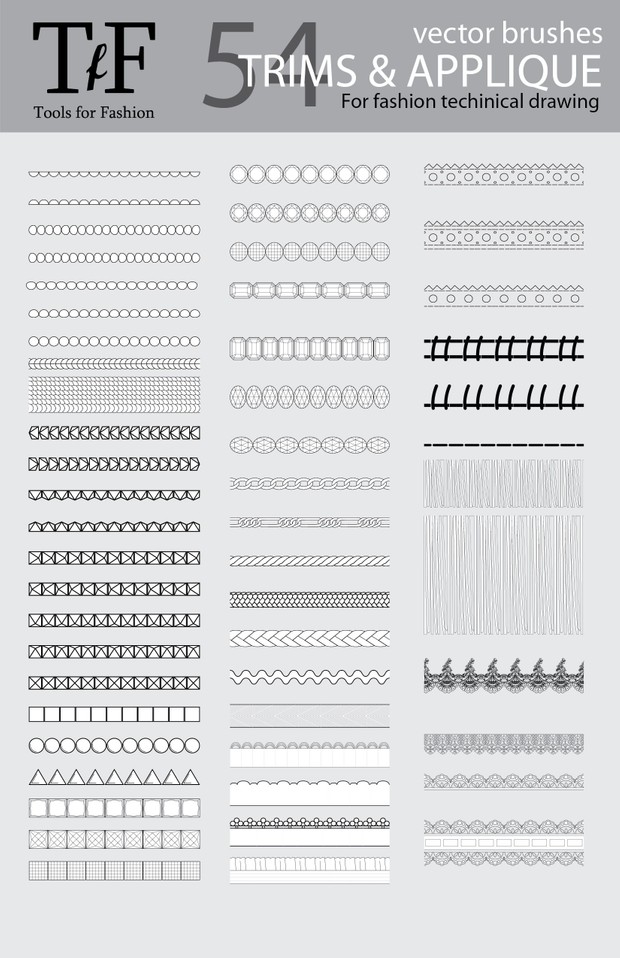 Trims & Applique Vector Brushes
Illustrator brush file with 54 trims lace, studs, chains, fringe, elastic, sequins and more! Save lots of time!!
.ZIP file with: 
1) Instructions PDF file.
2) AI brushes file to add to your brushes library.
3) AI traditional file (in CS4 version, Works with CS4, CS5, CS6.... )
How to open a .zip file? :
http://www.wikihow.com/Open-a-.Zip-File-Without-Winzip
If after buying, you have any problem or need other AI version, write to me:
[email protected]
Follow me! 
ladyamaltea.deviantart.com
purpuraimperial.tumblr.com
--------------------------------------------
54 pinceles de aplicaciones para Illustrator (encaje, elástico, cuerda, flecos, lentejuelas, etc.)
Archivo comprimido en .Zip que contiene: 
1) Un archivo PDF con instrucciones.
2) Un archivo normal AI CS4 (trabaja con todas las versiones posteriores de Illustrator) con muestras de los pinceles.
3) Un archivo de pinceles AI para agregar a tu biblioteca de pinceles.
¿Cómo abro un archivo .zip? :
http://es.wikihow.com/abrir-un-archivo-.zip-sin-Winzip
Si después de comprar, tienes cualquier problema con el archivo o necesitas otra versión del mismo, escríbeme a:
[email protected]
Sígueme en:
ladyamaltea.deviantart.com
purpuraimperial.tumblr.com
You'll get 1 file (2.0MB)
More products from Tools For Fashion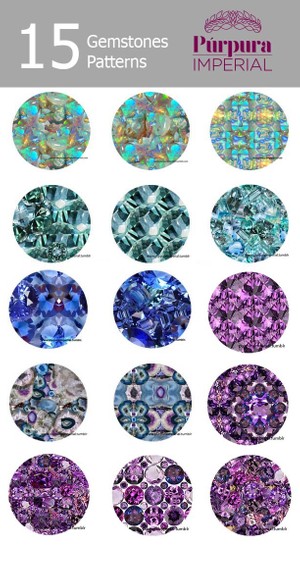 $0+